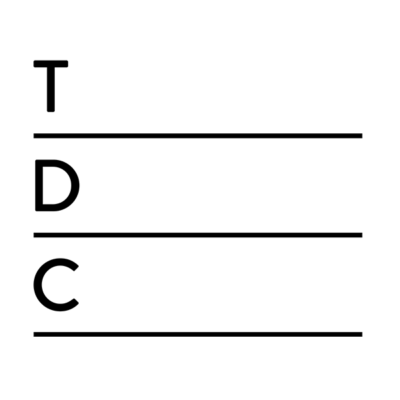 TDC is hiring a senior account executive to join its team in London.
ABOUT TDC
Founded in 2013, TDC is an international communications consultancy working with clients responsible for designing and shaping tomorrow's world. Considered the 'go-to' by media across design, innovation, creative and technology, we specialise in working with a mix of design clients, creative agencies, businesses, brands and industry bodies. In light of recent times, never before has there been such focus on these dynamic sectors and their impact on the planet. As a business, we've also never been closer to the heart of conversations around some of the biggest challenges of our age.
Headquartered in London with a team based across the UK, Europe and USA, TDC's team includes writers, former journalists, thought leadership specialists and industry communications professionals. We provide a critical blend of insider knowledge with communications expertise.
Our diverse range of clients include FutureBrand, ustwo, Seymourpowell, SketchUp, Pearlfisher, Morrama, Fedrigoni, Panasonic Design and UXUS for whom we provide a wide range of integrated communications consultancy and advice.
Person specification
We are looking for a smart, switched-on, outgoing, driven, committed and enthusiastic PR professional with proven nous and flair to join the team as a full-time employee. This is an opportunity for a passionate and ambitious professional to develop their career, make their mark and become a core part of the TDC team at this exciting stage of growth and development for the business.
A solid grounding in UK media, PR strategy and methodology is essential.
The ideal candidate will have a personal passion for design and the creative industries and a minimum of two years experience in an in–house or agency PR role, ideally relating or connected to the sector's core to the TDC business. The candidate will also have a good understanding of the digital media landscape, and how digital channels play a role in the overall communication strategy.
Job overview
The senior account executive (SAE) plays an important supporting role to the accounts team, typically comprising an account executive (AE), senior account manager (SAM) and director.
The SAE will typically work across a number of different accounts, enabling the skills acquired at AE level to be further developed and reinforced. Supporting and directly reporting to the AM or SAM, the SAE is responsible for ensuring the implementation of day-to-day activities and thinking about how activity on the account ladders up to overall client objectives.
Right at the frontline of media relations, the SAE is also adept at selling-in stories to reporters and editors, leveraging the relationships they have with core press and demonstrating a clear understanding of the media landscape.
Consequently, they are a core identifier of proactive and reactive PR opportunities, thinking strategically about how these fit into the scope of the account and wider workflow of the team. This requires a deep understanding of each client's offering, what they can say, and how developments in their sector affect them. In addition, they are creative thinkers and enjoy developing out-of-the-box ways to impress clients and secure coverage.
The role is also an opportunity to begin to demonstrate management and planning skills that would be required to progress to AM level, as well as building on existing mentorship skills over junior members of the team, such as AEs and JAEs.
An SAE will have a natural willingness to learn and a desire to make PR not just a job but a career. In the SAE role, they must be able to understand the 'bigger picture' and the intrinsic role they play in delivering on the client's objectives, beyond just securing coverage.
To progress to AM, the SAE must not only be results-driven but also keenly focused on client service. In addition to showing evidence of strategic thinking and client counselling skills, they will have a clear understanding of how account processes should run, eg. highlight emails, coverage books and monthly reports, and how activity should be presented to clients over email, calls or face-to-face.
Specific to this role at TDC, the SAE will be personally motivated by the design, innovation and creative industries world, and – throughout their career – will proactively take continuous measures to enhance their understanding and learning of this sector in order to help inform their creative and strategic thinking.
Account responsibilities:
proactively monitoring the media landscape (newspapers, magazine, journals, newswires, blogs and social media) for PR opportunities for clients, and acting as the front-line filter for how clients should and can respond
understanding and contributing to forward planning, including proactively monitoring for forward features and identifying 'newsjacking' moments in advance
continuing to develop and nurture media relationships with key press across print, online and broadcast channels, with an increasing focus on 'tier one' media (this will be specific to each client)
contributing to thought leadership and campaign development which ladders up to each client's objectives
ensuring the client receives timely and accurate reports, status updates and actively providing strategic counsel and insight in client meetings and conference calls
research, writing and distributing press releases and other written collateral to target media
promoting/'selling in' news stories and features to the media
assisting in collating, analysing and evaluating media coverage
assisting with digital channel audits and content creation support
supporting the AM, SAM and AD in account evaluation and growth
Company responsibilities:
daily news monitoring
general administration duties
mentor and support junior team members, eg. AE, JAE and interns
accountability and management of part or all of an account
being an indispensable source of support to the wider TDC team
continuously developing and honing core pitching, writing and selling-in skills
support senior team members at industry and client events wherever necessary
assist in researching and identifying new business opportunities
assist in developing new business proposals and participating in new business pitches
supporting with writing and sourcing social media content for TDC channels
Key skills:
excellent verbal and written skills
resilient and unflappable under pressure
excellent organisation skills
a sound understanding of clients' business and their markets and a willingness to build on this knowledge on an ongoing basis
excellent people skills, able to adapt and liaise professionally and engagingly with a range of personalities, both internally and externally
self-motivated and incredibly driven
good presentation skills, which can be built on
resourceful thinker
awareness of the 'bigger picture', both client-based and corporately
a naturally analytical mind, keen to evaluate impact and efficacy of PR
a considerate and collaborative team member who contributes positively to the work culture
a good understanding of the digital media landscape, digital reporting and can demonstrate how digital contributes to the overall success of a communications campaign
a keen interest for the sectors we operate in – design, innovation, architecture, creative agencies and similar
Career path:
To progress to an account manager position, the SAE must consistently achieve and exceed objectives based on the above activities for a portfolio of clients, as well as for the wider company, as agreed with the SAM and AD.
If interested, please apply via the apply for job button below.
Salary: £30,000 - £35,000
This position is only available to applicants based in the United Kingdom