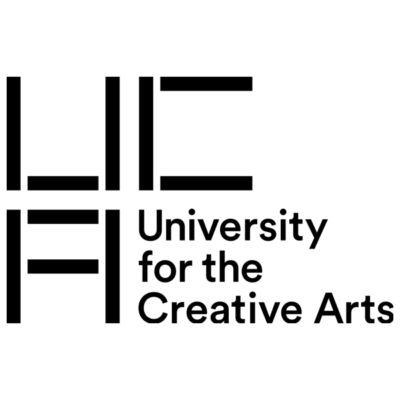 UCA is seeking a teaching fellow / senior teaching fellow in design foundations to join its institution in Xinmen, China.
UCA is the No.1 specialist creative university in the Complete University Guide 2021 and the Guardian League Table 2021. The university is also proud to hold the TEF Gold award for teaching quality from the Office for Students.
As the second-largest provider of creative education in Europe, UCA has been producing exceptional graduates for the creative industries worldwide for more than 150 years. We have more than 7,500 students studying on 120 creative arts, business and technology courses at campuses in Canterbury, Epsom, Farnham, Rochester, Hampton Court and Maidstone, as well as through distance learning. Our exceptional team of world-class teaching and research academics are equipping the next generation of creators, innovators and leaders with the skills they need to thrive in the creative industries.
As well as enjoying an international reputation for its HE provision, UCA is unique in that it helps students make a career in one of the most dynamic, significant and fastest-growing sectors of the economy. We are ideally positioned to lead the way and provide the talent for a new-look future, and we hope that you'll bring your skillset to our cause – creating the perfect environment for the next generation of creatives, entrepreneurs and makers to thrive.
Title: teaching fellow / senior teaching fellow in design foundations
Location: Xiamen, China
Full-time post: 36.25 hours per week
Salary: £ 35,211 – £ 48,676, plus accommodation and benefits
Ref: XIAMEN-TF-DESIGN
The University for the Creative Arts is seeking a talented educator to lead teaching, learning, and assessment in Design Foundations at the Institute of Creativity and Innovation launched in partnership with Xiamen University. This is a unique opportunity to join an institution at its inception and to contribute to its future direction and success.
The teaching fellow / senior teaching fellow in design foundations will have a deep understanding of the design principles and their application, combined with the ability to engage and inspire students. You will hold a higher degree in a relevant discipline, along with a teaching qualification or equivalent professional experience.
The right candidate will have the passion and drive needed to contribute to the successful establishment of the Institute and to contribute to the ongoing development of its course portfolio in line with the needs of the emerging Chinese creative industries.
Based at Xiamen University's beautiful Zhang Zhou campus, a temperate coastal area in the South of China, located across the bay from the city of Xiamen, which has a sizeable expat population. The role comes with free accommodation, private medical insurance and a personal travel allowance.
Priority will be given to applicants with experience of working in the UK, or other countries where courses are taught in English.
Candidates must be able to meet the Chinese visa requirements which are available here . UCA will assist with obtaining visa.
Please apply with your CV and a covering letter stating your suitability for the role.
Please note UCA may close a vacancy early in the event of high numbers of applications being received.
For further details and to apply for this post please click here to apply
The closing date for receipt of applications is Sunday, 13 December 2020 (midnight).
Interviews will be held on Thursday, 17 December 2020.
We value the diversity of our organization and welcome applicants from all sections of the community.
Applications have closed.