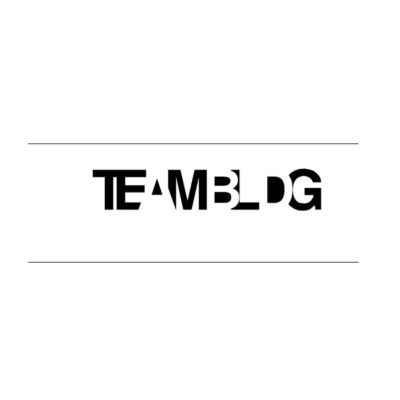 TEAM_BLDG is seeking an architect to join its Shanghai-based office in China.
Architect (full-time:
bachelor degree or above in architecture
one-three years of professional architectural design experience
good communication, sense of team spirit and dedicated
experienced in all the phases of design process including construction drawings
proficient in AutoCAD, SketchUp, 3ds Max/Rhino, Adobe Creative Suite (AI, PS, ID)
fluent in English (Mandarin is a plus)
建筑师(全职)
-建筑学或相关设计专业本科及以上学历,1-3年建筑设计相关工作经验;
-有良好的沟通能力和团队协作能力;
-具有一定的施工图设计经验;
-熟练使用AutoCAD, Sketchup, 3DMax/Rhino, V-ray, Adobe Creative Suite (AI, PS, ID)等工作软件;
-可用中英文双语工作者优先;
About
TEAM_BLDG was founded in 2012, they work with architecture, interior, landscape and product. The two founders of the studio consider that the word BLDG is a verb than the meaning of architecture, which should be the processing of constructing, and the finished design is just a start of architects' work. Relative to any concept or style, they are more focusing on the 'atmosphere' of building and space, interior and exterior for people.
简介
间筑设计(TEAM_BLDG)成立于2012年,工作领域涉及建筑、空间、景观和产品设计。工作室的两位创立者认为,"BLDG"虽意为楼宇但更是一个动词,代表着"建造"的过程,设计概念的完成只是建筑师工作的起点,相对于表达设计理念与确立设计风格,他们更关注建筑和空间、室内和室外所营造的氛围以及带给人的感受。
Please submit a CV and a portfolio in PDF format and no larger than 10MB in size) to the 'apply' link below.
应聘者请在下面的链接中提交个人简历及PDF格式的作品集(单个文件不超过10M)。
Applications have closed.