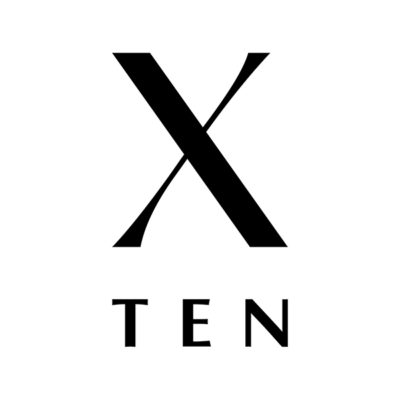 Ten London is hiring interior designers with proven FF&E design experience to be part of its team in London.
An all-rounder that can work well in both disciplines whilst bringing relevant design experience from the residential and hospitality sectors. Join our growing team as we expand and take on some great hospitality and residential projects in 2024.
Who we are
Ten is a London-based, specialist residential and hospitality interior design studio. We are a close-knit, fast-growing, collaborative and creative team working on exciting UK-based projects with a focus on the living sector. Working on large and medium-scale projects with some of the leading developers in the UK, we deliver concept-driven, exciting, award-winning and time-tested spaces.
The role
We're looking for talented and detail-orientated junior, mid-weight or senior FF&E & interior designer who thrives within a team and faces every challenge with enthusiasm and dedication to bring a project from ideation to completion.
You will work closely with the creative director and other team members to produce creative design solutions which inspire and push boundaries. You will lead on project specific FF&E selection, specification and procurement. You will engage directly with suppliers and have a finger on the pulse for all things FF&E. You will have a passion for design, furniture and products keeping the studio up to date with the latest trends.
This is a varied role and when not working on FF&E for our internal projects you will also work with and collaborate with the design team to produce pitches, design concepts, detailed drawing packages and specifications, working across all project stages. You will also take responsibility of preparing high quality design documentation for key stakeholders.
Applicants should be confident with FF&E design and the interior design process from design development, drawing package production, materials research and selection, through to production and installation, with site experience being an advantage.
Within the studio, we utilise multiple tools and programmes so knowledge of Vectorworks and Revit/SketchUp along with InDesign and Photoshop is a must.
What we are looking for
Creative:
our ideal candidate will demonstrate strong knowledge of both interior design and FF&E
work collaboratively together with the senior design team, lead and direct the creative and conceptual stages of projects
challenge the team, inspire new ideas, helping to source new furniture and art whilst introducing original and creative ideas to the team
show a natural flair and understanding for the use of colours, have a strong depth of design diversity – being able to showcase the ability to go up or down the scale on budget and design aesthetic
demonstrate the ability to ideate, design and develop beautiful bespoke furniture including case pieces, upholstery, lighting and joinery
we require you to show confidence in communicating ideas, presenting or pitching internally and externally
In this role you will:
demonstrate proficiency and experience in spatial planning and internal architecture with the ability to skilfully create furniture layout plans
create FF&E concepts, mood boards, material proposals and presentations which meets the overall design concept, working collaboratively with the design team
translate the initial design concepts into design development working within the project
have experience in managing large and complex FF&E budgets, procurement and installations
develop detailed FF&E specification documentation compatible with Ten standards
prepare and manage furniture procurement and installation plans in line with project programme
coordinate procurement, manage samples orders and set-up of sample rooms etc
oversee junior designers across various projects when required (if applicable)
develop and maintain FF&E supplier library and contacts database, keeping up to date with industry developments, new products and trends for continued professional development
you will be proactive, self-starting and unafraid to take responsibility, in order to deliver a seamless service to our clients with exceptional communication throughout
attend regular internal design team meetings and assist the design team on the conceptual and technical side of the design process
establish detailed project timelines with internal milestones and lead kick off meetings at each design phase/wrap-up meetings on handover
have the ability to multitask and manage a number of projects simultaneously and respond effectively to complex questions
manage and check information produced by sub-contractors, suppliers and factories
ability to problem solve and troubleshood and keep calm under pressure is paramount in this role – you should be able to take responsibility and remain accountable for any hiccups, whilst proposing solutions
pre-empting challenges, risks and other issues is important and thus thinking ahead and informing management of any issues in order to ensure seamless delivery of our services
be responsible for a project till the end ensuring professional closure of projects including snagging and other product related handover
have a portfolio to support your experience and be able to demonstrate some of the above requirements
Requirements/qualifications:
Bachelor's degree in interior design/interior architecture/industrial design/furniture design
at minimum of two-plus years of experience in residential or hospitality design
experience working on all aspects of FF&E projects from concept to completion
extensive knowledge of FF&E with good supplier and product knowledge
exceptional eye for detail, colours and diversity of product aesthetic
broad knowledge of materials and industry trends
self-motivated and proactive mindset with the ability to work independently and within the team environment
thrives in a fast-paced dynamic, creative environment with ability to multitask and prioritise work to tight deadlines
experience of producing interior design drawing packages
confident communicator and problem-solver who works well under pressure
ability to present your ideas to the wider team
Software requirements:
Vectorworks preferred
Adobe Creative Suite, including Photoshop, InDesign, Acrobat and Illustrator
Revit/SketchUp, 3D modelling – D5 preferred
Microsoft Office, Word, Excel, PowerPoint, Outlook
Why work with us
Ten London offers a hands-on experience to work in a stimulating, supportive environment on exciting residential and hospitality projects.  Our studio is a platform for talented designers to showcase their creative expertise. We value relationships both internally and externally – this is our core ethos that enables us to create a work environment which promotes and empowers creative expression and freedom. We are deeply passionate about the creative process, our clients projects but most importantly the development of our colleagues, and thus we take an empathetic approach to management whilst ensuring we enjoy what we do. Our company will support your development and empower you to push the boundaries of your creative talent, assisting you to develop in your career. We offer a transparent runway to growth in your career and in our company. We are a small but tight-knit team and we welcome diverse personalities to come one our journey as we influence and shape the future of living and hospitality in the UK.
We started out as a flexible and remote first company in 2019, valuing work life balance and personal happiness and thus we focus on output rather than the physical presence, 9 to 6 style approach to work. We know that creativity is not bound or confined by the four walls of a studio, or within specific studio hours – we encourage those interested in a new way of creative expression and work to apply.
We are rapidly expanding in 2024 and have lots of exciting projects to work on so we welcome applications from super talented and creative designers where ever you might be. If you believe your skills, experience and personality make you suited for this role we'd like to hear from you.
For consideration and to complete your application, please submit a copy of your portfolio in PDF, no larger than 10 MB. Also state your current level of experience/position in your cover letter. Please apply via the apply for job button below.
We look forward to reviewing your application and thank you for your interest in TEN London.
Salary: Undisclosed
You must sign in to apply for this position. If you don't have a Dezeen Jobs jobseeker account, create one here.