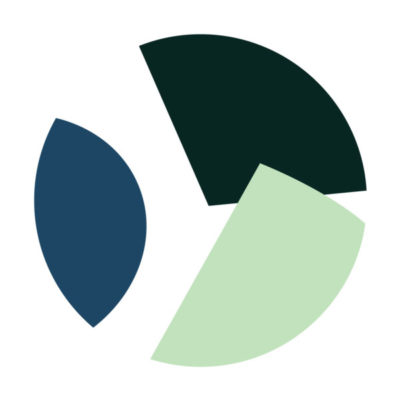 The Collective is looking for a brand designer to join its team in New York, USA.
About The Collective
The Collective is a pioneer of the communal living movement. Founded in the UK in 2010, we are the owner and operator of the world's largest co-living building, with deep, industry-defining expertise in community and new wave hospitality. We recently announced our entry into the US with The Paper Factory Hotel in the country's fastest-growing residential neighborhood; Long Island City, Queens, New York.
We are in the process of transforming this hundred-year-old former manufacturing space into a cultural destination that will offer the first 'short-stay' co-living experience of its kind. This summer, we're renovating Paper Factory's expansive ground and basement floors into a highly varied series of spaces designed to host an ambitious program focused on music, food, education and wellbeing. Next year, we are adding 100-plus studio apartments to the hotel's current room count of 125.
Our team is nearly 200-people-strong, with a pipeline of projects in development across the US, UK and Germany. We're looking for highly motivated, switched-on and down-to-earth people, who are willing to roll up their sleeves and bring their best ideas to the table, challenge the status quo and deliver inspiring results.
As a company, we're very focused not just on how people feel in our spaces, but what they might become there. The Collective Paper Factory will offer its guests — who we call members — an activated, inspiring environment where the community of Long Island City, and visitors from all over the world, can share unforgettable, enriching experiences that have a lasting impact on their lives. We look forward to hearing how you envision contributing to this mission.
About the role
We're looking for a skilled and highly creative brand designer to own and foster our soon-to-be-unveiled visual identity in the US, as well as expand and define how it manifests in the world. Working closely with our global graphics team and our head of strategic communications and growth in the US, you'll create systems and visually compelling assets for each pillar of our business, across a variety of physical and digital channels, to bring our ever-growing portfolio of initiatives to life for our members.
You'll be responsible for the creative behind key site launches as well as notable partnerships and activations. The work you produce will reflect our company values and set the bar for brand design quality across our communications in the US.
Key responsibilities:
act as a key advocate for The Collective's brand, owning our guidelines, systems and architecture in the US
develop sub-brand identities for the US, including certain buildings, restaurants and consumer initiatives
develop digital and animated brand assets for use on global communication channels
partner with our graphics team at HQ in London to evolve brand usage guidelines and marketing material for new channels (digital, OOH, media partnerships, event partnerships)
creative direction and oversight of brand merchandise and goods production, as well as communication materials for our communities
identify and hire vendors and partners like print houses, photographers and videographers
coordinate capture of launch and ongoing event programs
manage our asset production matrix and merchandise archive
integral thought partner in site naming strategy, storytelling, and messaging
support our team cross-departmentally on visual design needs like partner presentations, meeting and event materials. On a given day you may work with investments, development, architecture, strategic communications, marketing, operations or events and experience
About you
We look for self-starters who can multi-task, act with accountability and be in control of their function. The successful candidate will be excited by a high-growth start-up environment where every day is different and the potential for individual impact is great.
You're a seasoned design mind who can create and evolve industry-defining strategies and assets in the innovation-driven co-living sector. You bring a mix of digital, print and production, ideally with demonstrated experience in brand development, hospitality, events, and food and beverage. You know how to develop cutting-edge aesthetics and also how to reign it in.
You demonstrate a strong background, with three-five years of visual design experience, in-house or studio. Photoshop, InDesign and Illustrator are second nature to you. Creatively ambitious, with lust for life and a finger on the pulse of what's new and possible. Culturally curious, with a compelling knowledge of visual and cultural reference points, innovative and pioneering trends. You're in possession of a diverse network of contacts across various fields like food, wellness, technology but especially design.
You have a creative point of view and are also fluent and flexible across a range of aesthetics. You understand typography, photography, film, composition, color and hierarchy. You can develop and translate design systems across multiple platforms and media.  You're highly motivated and have excellent interpersonal and communication skills that enable you to forge relationships across teams and elevate the status of design in our organisation. You're able to rapidly sketch, mood board and layout to effectively relay your ideas to colleagues. You can manage yourself, have impeccable attention to detail and are comfortable setting and meeting own deadlines and working in a fast-paced, dynamic startup environment. You're able to take a strategic approach but also love to get your hands dirty on execution.
You must be comfortable sitting for long periods of time and be able to push, pull and lift up to 30lbs. Specific vision abilities required by this job include close vision, color vision, and ability to adjust focus. Reasonable accommodations may be made to enable individuals with disabilities to perform the essential functions.
Additionally, you must have a bachelor's degree in design, marketing or a related field from an accredited institution or you must have five-plus years of experience in a senior role or an equivalent experience of both.
The Collective is dedicated to promoting diversity, multiculturalism and equality in all that we do. Inclusion is more than a buzzword to us — it's the foundation of our business. Our communities are focused on increased access and personal growth, and that greatness depends on a diversity of race, gender, sexual orientation, religion, ethnicity, national origin and perspective. We're an equal opportunity employer and we're excited to build the future of co-living with the world's most talented and passionate people.
Please submit applications using the 'apply' link below.
Applications have closed.