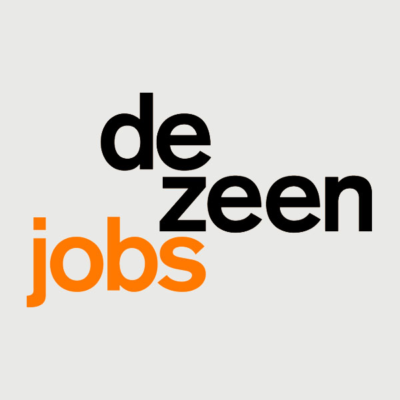 The Hackney Draper is seeking a store manager to join its team in London.
Role description
A driven and commercial, creative store manager required to 'own and drive' an exciting home furnishing business in London E5. This is a unique opportunity to join an exciting brand with immense market stretch potential in homewares and soft furnishings.
Immediate vacancy
Location: London E5
Position: fulltime role
Key strengths required – Experience of working in a commercial environment within retail management, buying or merchandising – preferably home furnishings/interior/textiles related
Relevant experience – EPOS, Shopify, Trouva, textiles, homewares, soft furnishings, or interior design.
Key business objectives:
delivering growth inc sales and profit
demonstrate a clear understanding of The Hackney Drapers Vision ensuring the whole team is always taken on the same journey
analysis of critical sales and stock data to establish strong commercial plans to drive full-price sales and control stocks
stock control. Regularly checking stock and placing timely orders for repeat buys as well as researching or recommending new product in keeping with the stores vision
constantly looking for and suggesting ways to improve sales – product, marketing, display, social media strategies etc.
initiating change to improve sales (e.g. revising opening hours)
marketing plans to drive sales – Establishing simple and effective promotions, displays and events
digital marketing and social media – Ensure the brand and store proposition are optimised via all social media platforms. Build a community of loyal customers on social platforms measuring success daily with regular postings and engagement
driving digital sales as a proportion of overall turnover – Ensuring online shop and 3rd party selling platforms are efficient, well-stocked to potentialise sales, drive basket values and conversion
operating costs – Maximise profits by keeping costs low, negotiating costs downwards to include and exclusivity deals
trading updates: Update MD on business performance, new initiatives and other pertinent issues at regular intervals including one to one meetings outside shop hours if required and regular formal management meetings to review
HR and staff responsibilities:
management and direction of all staff
demonstrate leadership skills ensuring that teams are motivated, efficient and achieving high quality customer service
strong skills required with all aspects of staff recruitment/advertising, contracts, appraisals, reviews and training and development
rota management and ensuring all staff hours are accurately recorded on epos and reported to head office bookkeeper timely and accurately
providing head office bookkeeper all employee information to add to payroll/database
staying abreast of health and safety requirements for retail premises
staying abreast of HR, legal and security issues as required
updating staff handbook and procedures and guide as required
Financial responsibilities: effective control over cash intake and bank credits, in addition, strong liaison with bookkeeper to ensure consistency of control over revenues
Trading updates: generating and providing end of day sales figures and cumulative position weekly
using Epos Now back-office software to record sales figures for data analysis and forward planning
keeping record of invoices and forwarding them to bookkeeper, in addition providing bookkeeper with accurate paper records always
collecting receipts of all card payments for bookkeeper to organise VAT return
ensuring stock records on Epos are accurate always – regularly reviewing stock
ensuring all sales are added to the Epos system efficiently including web sales and bank payments for bespoke items
accurate cashing up – Opening and closing till
Client responsibilities:
establish and maintain a robust returns policy
being aware of health and safety policy in respect of clients
ensuring clients expectations are managed and served with the highest quality service
deliver a plan to ensure clients expectations are being exceeded to include – estimates, samples, production, orders etc.
General managerial responsibilities:
commence trading at agreed opening times ensuring the store is fit for purpose, by initiating the highest levels of cleanliness and presentation
coordinating the look of the store/windows and ensuring all team members are working to this end
facilities – Arranging external contractors and building maintenance including utilities
Stock and Buying responsibilities: 
demonstrate control of the stock position, reacting to sales and initiating buying of stock to drive immediate sales potential
placing timely orders for repeat buys as well as researching or recommending new product in keeping with the stores vision
future season planning – Supervise buying with a view to understanding the forthcoming season trends and key seasons trigger, dates
keeping all pricing under regular review
reviewing comparative shopping analysis to ensure we are in-line with our competitors in terms of product and pricing
reviewing Epos to check deliveries are correctly added to system and website, labelled and displayed
reviewing forecasted sales and stock control throughout the season, recognising low stock items
reviewing plans for window/store displays and product merchandising, and supervising an appropriate seasonal calendar
Online shop and 3rd party platforms:
add/ supervise accurate addition of all key product( – running lines, high-value stock or high quantity stock) to both web and Trouva platforms
ensure all information is correct on website and Trouva
ensure there is sufficient stock to support future sales of all product on website and Trouva platforms
ensuring orders are efficiently fulfilled, & securely shipped on Website & Trouva Platforms in suitable packaging
ensuring Web and Trouva sales are recorded on EPOS
Sale floor responsibilities:
able to perform all sales floor duties
advising on most appropriate soft furnishing for the client's needs
Please submit your CV and cover letter using the 'apply' link below.
Applications have closed.