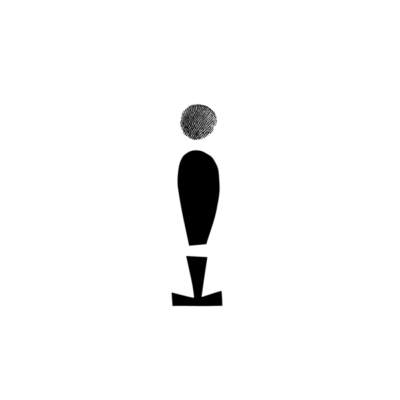 The New Craftsmen is looking for a commissions project manager to join its team in London.
Job description
The New Craftsmen requires a project manager to work as an effective member of the trade sales team as it takes on an exciting trajectory of growth in UK, Europe and the USA.
Since 2012 The New Craftsmen's offer and proposition has grown significantly – across makers, products, and services. We are now a dynamic platform with a multifaceted approach to bringing craft to market that is globally recognised.
We are seeking to deepen and accelerate across three main areas: digital, trade (B2B) and the US market.
Supporting the trade sales team,  you will cultivate maker relationships relating to trade orders, work creatively & efficiently on updating the trade catalogue and spec sheets and develop logistics and operational components for the team to ensure we deliver against commercial targets.
This includes working closely with our extended network of makers and shippers.
You will confidently define the optimum systems and processes to increase workflow; the efficient logging, confirmation and fulfilment of orders and commissions;  full control of the invoicing process; the end-to-end project management of all trade orders, and the effective use of our internal management software, CIN7, as a key tool for maintaining operational efficiency and accurate reporting.
With the ongoing development and growth of the business, and gaining knowledge of existing makers and new makers as we expand our network, there is an opportunity to grow within this role, especially as we look to grow internationally.
Responsibilities
Order management:
manage commissions from the moment the client places the order to the delivery and installation
be the go-to trade contact for makers on all live orders and deadlines
support the sales team in contacting makers to gain clarity on lead times, capabilities, commissions. This will also include the internal decision making on the most effective and appropriate maker to meet a brief or order, exploring different routes and options that will be proposed to the client by the sales team
be the go-to point of contact for clients on all trade orders, making sure they receive the best level of service; setting the standard for robust, efficient and delightful service experience for all commissioning clients
help pull together product information and specifications to support the sales team for B2B queries
have a clear handle of the lead time and capacity of makers to report accurately to clients and, where appropriate, advise makers on which orders to prioritise according to deadlines and revenue targets
Creative and content:
ownership of the trade product catalogue keeping it current, accurate and relevant; as well as generating the spec sheets for all new relevant product/collections
work with the new E-comm manager and head of trade sales to ensure the accuracy of information (content, pricing, product) for the trade website
Logistics:
become the internal expert on international product shipment with a specific focus on navigating customs/border requirements (e.g. fumigation)
help co-ordinate the logistics and installation for trade-related orders, off-site shows, installations and exhibitions. This may involve a degree of 'wrapping and packing' orders to ensure they are safe and secure for transport
keep a tight control of shipping quotes and ensure these are accurately reconciled against the appropriate clients and that TNC costs full covered
be responsible for managing the information and data input for the trade team on the inventory and financial management system (Cin7), ensuring its accuracy and the timely recognition of revenue at month's end
oversee any required the certification and rating of products so they are fit-for-purpose for different commercial environments and meet industry requirements
responsible for supporting the head of sales on the management & reporting of order margins and ensure we deliver on target margin for trade revenue
Finance:
develop and own the system for invoicing and balance collection; consistently applying the 'cash before delivery' policy and working with clients' internal accounts team to ensure that this is effectively communicated well in advance
work with TNC's external accounting partner, Flinder, to set up an automated invoicing communication cycle to reduce and eradicate the need for debt collection
with Flinder, work on the weekly and monthly reconciliation of bank transfers and trade orders to ensure the timely dispatch of orders and the recognition of revenue
work with the head of trade sales to prepare commercial reports on a quarterly basis to highlight maker/category performance, speed of fulfilment, client spend, deposits vs leads etc
Ideal candidate:
two to three years' as a project management experience in a busy, high energy environment either in a creative studio or interiors / architectural practice
be fluent in the language of materiality, design, processes and maker typologies
detail orientated and passionate about realising unique and beautifully designed pieces
effective understanding and use of TNC's inventory management and finance software; and how to optimise for the trade side of the business
strong numeracy – able to pull together quotes, keep a tight control of margin and record financial information accurately on Cin7
an active problem solver – able to reconcile the budget and design needs of the client with the sensibility and abilities of the maker
knowledge and experience in the certification and rating of products so they are fit for different commercial environments
incredibly well organised, bringing a systemised and logical structure to your work and that of the trade team's
ability to work calmly and efficiently under pressure
excellent communication skills; ability to work as part of a team as well as being a self-motivated individual
adaptable to changing priorities and display problem-solving skills in a fast paced environment
fluent in Excel,  Word, InDesign, Powerpoint, Photoshop and Illustrator
passion and enthusiasm for craft and the opportunities for craft integration within interiors spaces and places
a deep appreciation for the unique needs and requirements of makers in different craft disciplines
fully subscribe to the values and ethos of The New Craftsmen
Please submit your CV and cover letter using the 'apply' link below.
Applications have closed.