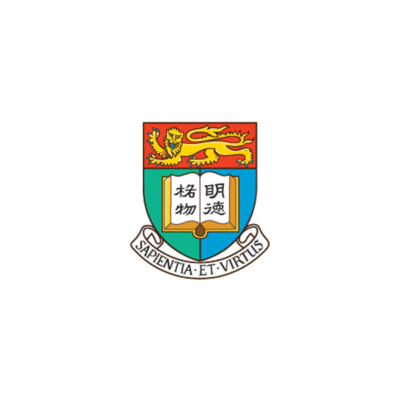 The University of Hong Kong has an opportunity for a tenure-track assistant professor in fabrication laboratory robotics to join its team.
Role: tenure-track assistant professor in fabrication laboratory robotics in the Department of Architecture (Ref.: 499158)
Applications are invited for appointment as tenure-track assistant professor in fabrication laboratory robotics in the Department of Architecture (Ref. 499158), to commence on 1 September 2020 or as soon as possible thereafter. The post will be on a three-year fixed-term basis, with the possibility of renewal and consideration for tenure before the expiry of a second three-year fixed-term contract.
The department of architecture has an international reputation and is ranked amongst the world's best architectural schools. Design thinking is at the core of its values and the department prides itself on providing an active and dynamic research environment. The scholars and professionals who constitute the teaching staff of the department and its division of landscape architecture represent a diversity of research interests. The scale and breadth of case studies in the region offers a potential portfolio of innovative research projects. An architectural laboratory structure provides opportunities to pool efforts, form industrial and professional collaborations, cross-disciplinary boundaries, and develop forums for exchange and research co-production. The department offers both undergraduate and postgraduate programmes in an intense and demanding environment where staff members take an active part in shaping the department's culture through both teaching and administrative responsibilities. The promising and energetic community of students come from Hong Kong, mainland China, Asia, and across the world. Information about the department can be found here.
Applicants should possess a postgraduate and professional degree in architecture. Preference will be given to those holding professional qualifications and/or a Ph.D. degree in architecture or an affiliated discipline and to those who have experience in teaching and practising design in a multidisciplinary context. They should demonstrate an established record of research, teaching and critical practice in the form of design projects or creative work, and a capacity to integrate the different elements of their research and practice into teaching. As the department moves to strengthen international links with academic institutions and innovators in design throughout Asia and the world, applicants who have a record of building such partnerships are encouraged to apply. Strong writing skills and grant-writing experience are also welcome as staff are expected to pursue funding opportunities to advance their research.
The appointee will work within research labs on interfaculty, interdisciplinary, and innovative projects in relation to fabrication laboratory robotics in design. The candidate should be able to supervise research students and to conduct teaching at both undergraduate and graduate levels for the following courses: design studios, core courses on technology, and advanced seminars in robotics.
For enquiries about the post, please write to Dr. E.H. Schuldenfrei, head of the department of architecture.
A highly competitive salary commensurate with the appointee's qualifications and experience will be offered, in addition to annual leave and medical benefits. The appointment will attract a contract-end gratuity and University contribution to a retirement benefits scheme, totaling up to 15% of basic salary. Housing benefits will be provided as applicable.
The university only accepts online application for the above post. Applicants should apply online at the university's career site and upload an up-to-date CV, a cover letter, a one-page teaching statement, and three references of senior academics familiar with the applicant's academic and research background, skills and experience plus a research and teaching portfolio (less than 10MB) using the 'apply' link below. Closes 31 December 2019 (extended to 31 January 2020).
The University thanks applicants for their interest, but advises that only candidates shortlisted for interviews will be notified of the application result.
The University is an equal opportunities employer and is committed to equality, ethics, inclusivity, diversity and transparency
Applications have closed.