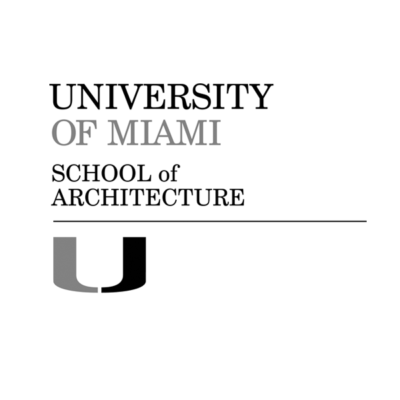 Miami, USA
Emerging practitioner teaching fellowship

The University of Miami is offering an emerging practitioner teaching fellowship at its School of Architecture. 
The University of Miami School of Architecture is pleased to announce an open invitation to apply for a nine–month teaching fellowship to start August 15, 2018. The fellowship intends to support individuals committed to expanding and advancing the culture of architecture and design through creative practice or research. The position offers an emerging practitioner the opportunity to advance their individual research while capitalizing on the resources of both the School and the city of Miami. Applicants will be expected to teach two design studios and one elective course in our undergraduate and graduate programs and will be provided with a graduate teaching assistant to support them in their teaching and research. In addition, the fellowship requires the presentation of a public lecture and/or exhibition with the possibility of a publication.
Candidates must have a terminal degree of an M.Arch. or greater and are requested to present a letter of intent, curriculum vitae, portfolio and proposed research agenda, not to exceed 1,500 words. Finally, applicants will be required to provide three references capable of evaluating the applicant's qualifications. All application materials will be due by January 15, 2018. If selected as a finalist, candidates will interview with the fellowship committee – either in person or via Skype, and the recipient will be announced in April 2018. The search will remain open until the position is filled. Submittals should be uploaded below.
The University of Miami is an Equal Opportunity/Affirmative Action Employer that encourages diversity and seeks applications and nominations from women and minorities. Proof of U.S. citizenship or eligibility for U.S. employment will be required prior to employment -Immigration Reform and Control Act of 1986.
Please submit a compressed folder – zip file, containing your letter of intent, curriculum vitae, portfolio and proposed research agenda.
Home