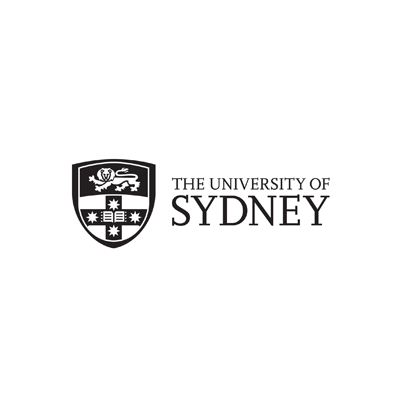 Sydney, Australia
Lecturer/senior lecturer — computational design and advanced manufacturing

The University of Sydney is looking for a lecturer/senior lecturer to join its School of Architecture in Sydney. 
Sydney School of Architecture, Design and Planning
Reference no. 916/0518C
join an organisation that encourages progressive thinking
be valued for your exceptional knowledge and experience in generating innovative architectural design using advanced digital technologies
full-time continuing appointment. Remuneration: $120K-170K base salary plus generous employer's contribution to superannuation
About the opportunity 
The Sydney School of Architecture, Design and Planning, from its foundation in 1918 as the first faculty of architecture in Australia, has been an internationally acknowledged center for intellectual, scientific and aesthetic research in architecture and the built environment, which attracts the highest quality applicants in Australia. In the 2017 QS World University Rankings by Subject, the school was first in Australia, and ranked in the top 15 in the world for architecture/built environment.
The school is focused on the built environment and it creatively deploys methods of architecture, design, planning, science, art, engineering, IT, and social sciences to analyse, understand and design innovative environments. Our range of disciplines enables us to respond to the great and complex global challenges of our time – urbanisation, sustainability and rapid technological progress. Our excellence in research and teaching is supported through world-class facilities: our university laboratory infrastructure for research and design includes a lighting lab, audio and acoustics labs, and the only Indoor Environmental Quality (IEQ) lab in the southern hemisphere. We have a major and ongoing investment in cutting-edge fabrication technologies including Australia's best architectural robotics facilities, which form part of the Design Modelling and Fabrication Lab (DMaF).
We are expanding our capacities in the areas of computational design and advanced manufacturing in architecture, and we are seeking applicants with a demonstrated track record in this field to augment our current academic team. It is expected that applicants will have a well-defined research agenda, and that they will be able to substantially contribute to the preparation and delivery of teaching in the School's undergraduate and postgraduate architecture programs.
About you
The university values courage and creativity; openness and engagement; inclusion and diversity; and respect and integrity. As such, we see the importance in recruiting talent aligned to these values in the pursuit of research excellence. We are looking for a lecturer/senior lecturer in computational design and advanced manufacturing (architecture) who possesses demonstrated expertise in the innovative use of advanced digital technologies, such as:
generative design, parametric modelling and visualisation
advanced computational analysis and simulation
advanced fabrication and manufacturing technologies, or robotic fabrication
The successful candidate will have a portfolio of architectural practice, practice-based research or traditional research, and teaching that examines the contributory role which computational design and advanced manufacturing plays in the practice of architecture. The portfolio will further demonstrate conceptual strategies for the creative and innovative engagement with digital technology, simulation, materials and fabrication processes, prototyping and construction.
About us
Since our inception 160 years ago, the University of Sydney has led to improve the world around us. We believe in education for all and that effective leadership makes lives better. These same values are reflected in our approach to diversity and inclusion, and underpin our long-term strategy for growth. We're Australia's first university and have an outstanding global reputation for academic and research excellence. Across nine campuses, we employ over 7600 academic and non-academic staff who support over 60,000 students.
We are undergoing significant transformative change which brings opportunity for innovation, progressive thinking, breaking with convention, challenging the status quo, and improving the world around us.
For more information on the position and university, please view the candidate information pack available from the job's listing on the University of Sydney careers website.
All applications must be submitted via the University of Sydney careers website.  Visit sydney.edu.au/recruitment and search by the reference number 916/0518C to apply.
Closing date: 11:30 pm 25 June 2018
The University of Sydney is committed to diversity and social inclusion. Applications from people of culturally and linguistically diverse backgrounds; equity target groups including women, people with disabilities, people who identify as LGBTIQ; and people of Aboriginal and Torres Strait Islander descent, are encouraged.
If we think your skills are needed in other areas of the University, we will be sure to contact you about other opportunities.
The University reserves the right not to proceed with any appointment.
Applications have closed.