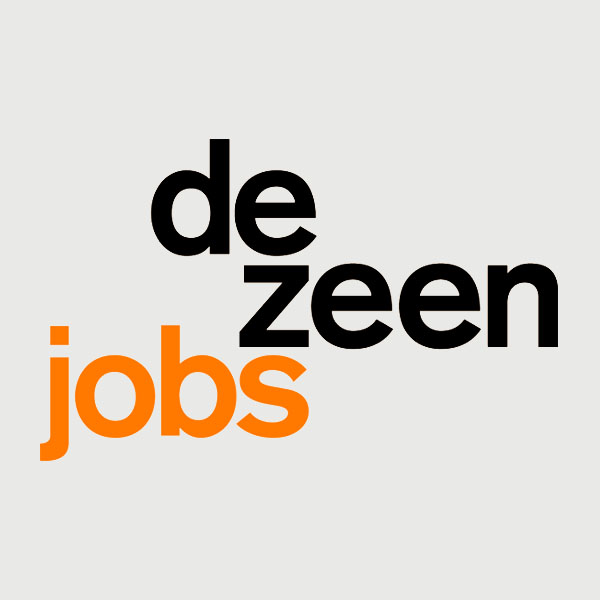 The School of Architecture in the College of Architecture Planning and Public Affairs at the University of Texas at Arlington is hiring an associate/full professor to join its team in Texas, USA.
Job summary H. Ralph Hawkins, FAIA, chair
The School of Architecture welcomes applications for the H. Ralph Hawkins, FAIA, Chair – a new, permanently endowed chair open to applicants qualified to be appointed at the rank of associate/full professor with tenure. The School of Architecture is the largest academic unit within the College of Architecture, Planning and Public Affairs at UT Arlington, a Carnegie I-High Research, Texas Tier-1 institution located in the Dallas-Fort Worth region, the 4th largest metro area in the U.S.
We are seeking a catalytic, collaborative leader who can nurture innovation and support an evolving design research and externally funded agenda for the college. For CAPPA, this first endowed chair is instrumental in enhancing academic activities and raising the profile of the School of Architecture in national rankings and prestige.
The ideal candidate should have an entrepreneurial mindset, exceptional communication and organizational skills, prior academic leadership experience and the ability to develop transformative opportunities and build cross-disciplinary teams in the college, UTA and external organizations.
Areas of emphasis
The school is seeking to foster innovation in applied research in the areas of materials and methods focused on sustainable, climatically resilient, architecture and construction for the built environment.
We invite applicants with expertise in one or more of these areas, but not limited to:
advanced computational technologies and research focused on design/fabrication/manufacturing initiatives
emerging material science research as pertinent to sustainable built environments with a clear applied outcome of the research to architectural design
building performance and analysis with digital toolsets focused on integrated and tectonic architectural assemblies
The chair appointment is for a five-year term and will be extended for additional terms, subject to satisfactory review. The position comes with a competitive salary and a significant endowed fund to support chair activities. The anticipated start date is Sept 1, 2023, or shortly thereafter.
Essential duties and responsibilities
The successful candidate will be expected to assume leadership of the college's initiative in advanced research in fabrication methods and material research including application to design/fabricate/build opportunities. This position offers considerable opportunity to anchor the objectives and activities of a vital part of the school's future.
The college's recently expanded and evolving fabrication facility can provide a laboratory for material and fabrication research conducted by the Professorship. As one of the global centers for design and construction, the DFW region offers rich opportunities for collaboration with the AEC community.
The successful applicant will teach at the undergraduate and graduate levels, mentor junior faculty and have a mature leadership role within the school and college.
Required qualifications
A professional master's degree in Architecture (M.Arch or international equivalent) plus professional license or Ph.D. in Architecture or related field, or evidence of equivalent distinguished professional experience. Demonstrated excellence in creative design activities and academic achievements with a strong and innovative design sensibility is required.
Applicants will possess a strong track record of scholarly eminence or professional accomplishment including an independent, recognized research program, demonstrated evidence of success and excellence in teaching and participation in academic and professional affairs.
Preferred qualifications
A current academic appointment at a minimum of associate professor that merits forthcoming consideration for appointment at full professor is highly desired. The ideal candidate will have a strong commitment to equity, diversity and inclusion.
University information
The University of Texas at Arlington is located in the heart of the Dallas-Fort Worth-Arlington metroplex, a vibrant and diverse metropolitan area that is home to over seven million people, one of the fastest-growing tech economies in the United States and a wide array of arts, entertainment and cultural activities. UTA is a comprehensive teaching, research and public service institution dedicated to the advancement of knowledge through scholarship and creative work. The university is committed to providing access and ensuring student success and to a culture of innovation, entrepreneurship and commercialization of discoveries by our community of scholars. With an enrollment of approximately 46,000 students, UTA is the largest institution in North Texas and the second largest in the UT System. As a result of its combination of rigorous academics and innovative research, UTA is designated as a Carnegie R-1 "Very High Research Activity" institution and as a Texas Tier One institution. In 2021, UTA received the Higher Education Excellence in Diversity Award for its deep commitment to diversity, equity and inclusion in higher education. UTA ranks No. 4 nationally in Military Times' annual 'Best for Vets: Colleges' list and No. 1 in Texas for the number of degrees awarded to African American students (Diverse: Issues in Higher Education, 2021). UTA is designated by the U.S. Department of Education as both a Hispanic Serving Institution (HSI) and an Asian American and Native American Pacific Islander-Serving Institution (AANAPISI), and it has the fifth-most ethnically diverse undergraduate population in the United States (U.S. News and World Report, 2023). UTA is among the top 50 performers nationwide for promoting social mobility of its graduates (U.S. News and World Report, 2023) and its approximately 250,000 alumni, including some who occupy leadership positions at many of the 23 Fortune 500 companies headquartered in North Texas, contribute to UTA's $22.2 billion annual economic impact on Texas.
Department and college/school information
Along with the School of Architecture, the College of Architecture, Planning and Public Affairs (CAPPA) includes a program in Landscape Architecture and a Department of Public Affairs and Planning (Public Policy and Public Administration). CAPPA institutes have forged numerous partnerships throughout the DFW Metropolitan area and include: Arlington Urban Design Center (AUDC), Center for Advanced Design, Research, and Evaluation (CADRE), Center for Metropolitan Density (CFMD), Center for Transportation, Equity, Decisions and Dollars (CTEDD), Digital Architecture Research Consortium (DARC), David Dillon Center for Texas Architecture (DDC, Institute of Urban Studies (IUS). The college aims to strengthen urban, ecological and social fabrics that unleash the inherent potential of places and communities.
The School of Architecture offers a Bachelor of Science in Architecture, Bachelor of Science in Interior Design (CIDA accredited), Master of Architecture (NAAB accredited), Master of Science in Building Technology, a degree in architectural engineering (with College of Engineering), an undergraduate minor in Architectural History. The school has an established record as a design school with strengths in community-engaged design including a robust design-build program. The school is home to several active and large student organizations including AIAS, Latinos in Architecture (LiA) and NOMAS (National Organization of Minority Architect Students).
In Fall 2022, the School of Architecture (SOA) was home to ten tenured/tenure track faculty, three professors of practice, seven full-time lecturers or visiting faculty, and 49 part-time faculty. The faculty diversity in the tenured/tenure-track lines for Fall 2022 was 40% female, 17% Asian (13), 7% Black (5), 17% Hispanic or Latino (13), and 0% Native Hawaiian or Other Pacific islander. Total faculty is 75. Enrollment in SOA for Fall 2022, which includes Interior Design, was 1,060 students. Using 2021-22 data, the SOA enrolled 835 undergrads and 225 grad students (FTE).
Diversity statement
Successful candidates are expected to demonstrate a commitment to diversity and equity in education through their scholarship, teaching, and/or service as well as a strong commitment to teaching, advising and mentoring undergraduate and graduate students from diverse backgrounds. For more information on UT-Arlington's diversity initiatives, please visit the Office of Diversity, Equity and Inclusion webpage.
Special instructions to applicant
To apply applicants should go to this link and submit the following materials:
List all materials needed for applicants to apply:
curriculum Vitae (required)
cover letter (required)
electronic portfolio of current and future research, personal design work and a teaching portfolio (if applicable)
a minimum of three letters of reference will be requested at a later date
Review of applications will begin in early 2023 and will continue until the position is filled.
Questions may be addressed to search committee chair: Donald Gatzke, FAIA, professor emeritus at [email protected].
EEO statement
The University of Texas at Arlington is an equal opportunity/affirmative action employer committed to fostering a diverse, equitable and family-friendly environment in which all faculty and staff can excel irrespective of race, national origin, age, genetic or family medical history, gender, faith, gender identity and expression as well as sexual orientation. A criminal background check will be conducted on finalists. The UTA is a tobacco free campus. UTA also encourages applications from veterans.
Salary: Undisclosed
Applications have closed.