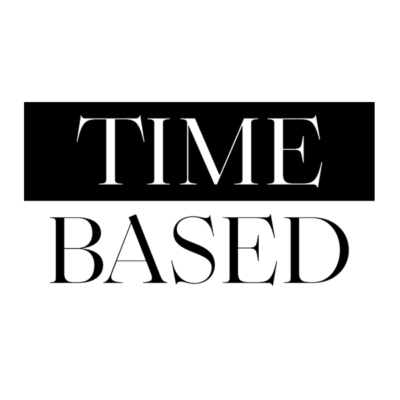 Timebased is looking for a senior 3D events designer to join its team in London.
Role: senior 3D events designer
Location: 18-20 Penton Street, N1 9PS
Hours: full time
Salary: dependent on experience
Reference: TBESED20
Timebased is a creative, experience-driven events company based at Angel, Islington. Our focus on 'the now' and dedication to cultural relevance means we've been creating pivotal moments-in-time for brands and their audiences since 1996.
We are currently looking for a new senior 3D events designer to work on the design and delivery of client events across our dynamic portfolio. Projects range from experiential events to product launches, and from awards ceremonies to press shows. We specialise in creating theatrical events in non-theatrical spaces. This role provides an excellent opportunity to work on a broad mix of high profile brands.
Reporting to the senior management team and leading other members of the design team, the role will provide an excellent opportunity to work on creative solutions for a wide breadth of initiatives from event marketing to visual merchandising, driving brand recognition and delivering event campaigns to the highest standard.
Key responsibilities will include:
research, brainstorming and developing innovative, thought-provoking and cutting edge concepts
communicating your vision to the in-house production team
understanding the design and build project structure and processes
showcasing ideas through mood boards, digital illustrations and 3D modelling
designing floor plans
developing technical drawings from floor plans and build packs
sourcing and costing furniture, props and styling features
creating print-ready graphics and layouts for large format and display visuals, wayfinding and signage, invitations, brochures, award entries, invitations and other documents in a range of medias
support growth and development of design team
Key attributes for the role are:
a keen interest in pushing creative boundaries in event design
confident use of Adobe CS6 suite Vectorworks or SketchUp and 3D design skills are essential
digital illustration skills and good typographical skills are ideal
wide range of design and creative capabilities
good freehand sketching skills to illustrate concept development
good knowledge of current design principles, lifestyle industry trends and technology
engaged with London's cultural and creative landscape and current trends
between three-six years of experience
the ability to prioritise and organise a busy workload
experience in styling, visual merchandising or art directing would be useful
a degree in any design area is advantageous however alternative experience will be considered
experience mentoring and/or managing other designers
To apply
Please submit your CV and portfolio, with reference TBESED20, using the 'apply' link below.
Immediate interview for suitable candidates.
Please note that due to exceptionally high levels of response, we are only able to get back to those applicants who have been successful.
Applications have closed.