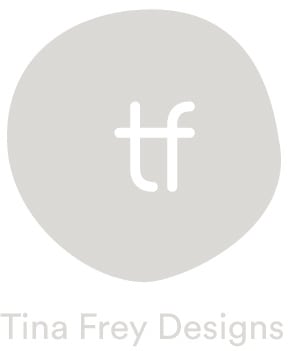 Tina Frey Designs is looking for a customer coordinator in San Francisco.
About us
Tina Frey Designs is a growing San Francisco-based product design company established in 2007.  Our products are carried worldwide by independent retailers and multi-store chains. Our collection is regularly featured in prominent publications in the USA and internationally such as the New York Times, Elle Decoration (UK), Marie Claire France, Vogue, Cote Sud, Dwell and many more.
About the role
You will be working directly with our US and international customers, as well as our service providers. Our employees have plenty of opportunity for personal and career growth as we provide on-the-job training for additional skills. As a growing company, we always have opportunities for additional scope of work and responsibilities when you are ready for it.
Responsibilities
The position is responsible for daily customer operations of the San Francisco design studio.
The ideal candidate is comfortable working in an environment that is deadline driven, fast-paced, highly collaborative, and ever-evolving.  Flexibility, accuracy, prioritizing, and multi-tasking are essential. You approach every situation with the goal of providing world-class customer service and a proven ability to assess a situation, and take action if necessary. You are reliable, responsible, and resource driven. You have an eye for details to create a positive customer experience. You possess an infectious positive attitude and sense of humor.
Primary responsibilities include:
answer phones, direct calls as appropriate, greet visitors, take accurate messages
reply to customer emails and inquiries with detailed product knowledge and order assistance
process, review, and enter customer purchase orders with accuracy
check picked orders and ship wholesale and retail orders
ensure execution of all shipping, scheduling pick ups, and receiving
check and review packed shipments and ensure documentation and packing of orders adhere to specific customer routing guidelines
prepare shipping package labels, packing lists, and all necessary export documents to accompany shipments
liaise with receiving, freight and delivery companies for domestic and international shipments
involved in preparations of products and displays for annual trade shows
maintain customer contact database
office upkeep and supplies – maintain inventory of all office and shipping supplies
possible travel to trade shows and assist with set up, take down, customer service, and sales at exhibitions
additional projects and assistance with creative tasks as necessary
What we are looking for: 
solid academic background, experience in customer service or interest in product and design related industry
meticulous attention to detail and good with numbers
a love for process, problem solving in complicated situations and a natural desire to simplify processes to optimize efficiency
strong communication skills and experience
a start-up/hustle/roll-up-your-sleeve mentality
exemplary time management and organizational skills
must be technically savvy and computer literate on Macs, including Microsoft Office
proficiency in Excel and Word is a must. Proficiency in Salesforce, social media, Quickbooks is a plus
ability to prioritize tasks and meet deadlines
works well independently, excellent interpersonal communication, team-building and problem solving skills
proactive, takes initiative, accuracy and good follow-through
takes pride in and has passion for providing value for the company
What we offer you:
become a member of our team and help establish our practices
be involved in discussions about the direction of the business at a macro and micro level
work in an inspiring environment – no cubicles in sight!
competitive compensation commensurate with experience
Be in touch
Please submit your resume using the 'apply' link below. Include a cover letter explaining why you would be a perfect fit for the role.
Your cover letter should include:
reason for wanting to join Tina Frey Designs
a brief description of your favorite design object/space (100 words or less)