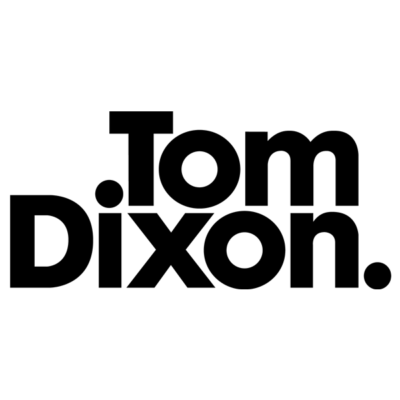 Tom Dixon is looking for a head of marketing to join its team in London.
This is an exciting time to join a growing marketing team in of one of the world's leading design companies. We are looking for a strong, experienced, commercial marketeer to lead our marketing strategy, deliver our events and support in building a CRM function. This is a full-time role based in London and reports into the CEO.
Our story
Established in 2002, Tom Dixon is a British design and manufacturing brand with a commitment to innovation. We design, develop and sell extraordinary objects and spaces for everyday use, including lighting, furniture and interiors.
The company has a well-established global customer base which has achieved double digit growth over recent years, and is set to continue this trend over the next five years.
The company has offices in London, New York and Hong Kong, and launches new collections bi-annually at the Milan Furniture Fair and Maison in Paris. Our extraordinary new head office is located at 1 Bagley Walk, Kings Cross, London, N1C 4PQ. More information about us can be found on our website.
About the role
The head of marketing is an integral member of Tom Dixon's ambitious growth plans and will be leading and executing campaigns and communications across all areas of the business, both internally and externally. As a key decision maker, working closely with our CEO, we're looking for someone who has excellent project management skills and the ability to influence. We're looking for a commercial marketeer someone who understands and is comfortable with numbers and take a proactive approach in bringing together teams whilst developing and nurturing the brand and their team.
More specifically you will be responsible for:
telling stories – you will own a lead the marketing strategy across all global markets. With a comprehensive marketing calendar of storytelling and events, you will be an integral part of project managing from concept to execution. Ensuring all of our marketing assets, campaigns and partnerships are on brand and the represent our tone of voice
launch plans – develop and own the launch plan for every new product family from sign off to launch, engaging necessary teams across the business to ensure high impact launches globally
CRM – you will be key to implementing and driving a new CRM function to understand and target consumers
About you
We're looking for a strong, experienced, commercial marketeer to really lead the function and support our growth strategy.
More specifically:
an impressive range of marketing experience in a progressive organisation under your belt across five+ years of relevant experience. A proven track record of successful marketing campaigns
experience in a creative industry and the ability to be creative yourself is a bonus and will help you understand our ways of working
excellent communication skills both written and verbal with the ability to engage people and build strong relationships
a proactive approach, resilient to make change happen, passionate and energetic,'hands on' and you thrive in ambiguity
an extremely organised and confident project manager – you get things done and have the ability to influence
a commercial and analytical thinker
If this role excites you and what we're looking for sounds like you, please send your CV, together with a covering letter describing why you think you are the right person for us using the 'apply' link below.
For the right candidate, we will offer a competitive remuneration package alongside the opportunity to build an extraordinary career within one of the world's leading design agencies and lifestyle brands.
We embrace diversity in all applicant's backgrounds. The successful applicant must have eligibility to work in the UK.
Applications have closed.