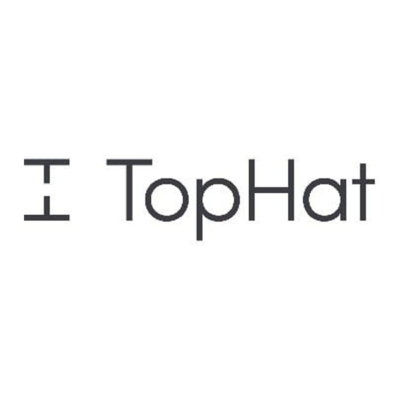 TopHat is seeking a senior architectural technologist to join the team in Derbyshire, UK.
Welcome to TopHat
We design and manufacture timber-framed houses within a large manufacturing facility in Foston, near Derby. We employ approximately 300 people across a range of production, manufacturing and support functions. We deliver design-led homes fit for twenty-first century living through a unique technology-enabled approach.
We are proud to say we have won an award for Low Carbon Project of the Year, along with the Offsite Award for our White Road affordable home project.
We are recruiting for a senior architectural technologist.
Role outline: 
develop TopHat house types/apartment from concept design stage to manufacturing including associated details and materials using Revit
support streamlining of design and parametric modelling
lead architectural team to deliver projects through the design process to reduce time and cost and improve design quality and reuse
manage the architectural design including standard details, manufacturing drawings and ECR/NCR question
work with the R&D/technical department to aid continual improvement of manufacturing and construction details
support and closely collaborate with concept design team, structural and MEP team, procurement, factory floor and site.
Key responsibilities: 
deliver 3D models, drawings and information using Revit or similar software to manufacturing and procurement in a timely manner
create standard details to any new designs
collaborate with rest of the design teams, consultants and external companies and ensure information are distributed through relevant departments
support manufacturing and construction phase and lead handover meetings with relevant departments
support prototyping of new designs
investigate raised ECR within required timescale and propose solution with technical team
development of design details in a timely manner that are robust
ensure that all designs and related information clearly and accurately communicates the information required by manufacturing
provide effective leadership to the architectural design team
implement design processes within architectural team and improve quality control of design information
follow, contribute and promote TopHat values and quality management systems, including design quality as well as contributions to production and installation quality
ensure an effective process for communication and collaboration and an effective flow of design and production information
supporting the R&D function in the production of design detail and the creation of test specimens and partially oversee the associated tests, such as fire/acoustic testing
Do you fit the bill?
HND/HNC in engineering, building or architectural technology
extensive experience in the design of buildings and timber construction
knowledge of modular construction
advance knowledge of AutoCAD, Revit and technical drawing
understanding of building regulations, codes of practice, environmental and health and safety regulations
excellent planning and programming skills
experience using Autodesk BIM360
excellent IT skills
a strong attention to detail
sound data driven decision making skills
not knocked off balance by ambiguity uncertainty and change
ability to demonstrate TopHat values
Salary: up to £70k depending on experience; we also offer pension, group life assurance, medical cover and critical illness over
Patterns of work: flexible (home/site/office)
We will be contacting applicants and conducting first stage interviews via Teams video before arranging visits to our site. Applicants can be based anywhere from London to Derby (M1 Corridor, junction 10 – 28) providing you will be willing to travel to our current and new sites from time to time to understand and get involved with internal teams and your external clients.
Please click the apply for job button below to apply.
Salary: £55,000 - £70,000
This position is only available to applicants based in the United Kingdom