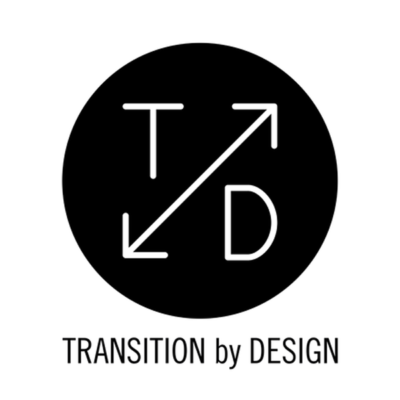 Transition by Design is looking for a project architect to join its team in Oxford, UK.
Transition by Design (T/D) is recruiting for a new project architect. We require a creative and progressive individual who is committed to challenging the role of the architect in society and building on our experience of ecological and beautifully designed architecture. T/D is an RIBA chartered practice, community interest company and worker cooperative.
We are seeking a project architect who is experienced and capable of taking responsibility for projects from concept to completion. You will be running your own projects or working with our architectural team on larger projects.
As a secondary role there is the opportunity to instigate and contribute to our strategic design projects including; community led housing, action research and activism. Current T/D projects include an action research project exploring how alternative and community led housing can help meet the needs of people without a home; an innovative new approach to reclaiming empty and underused buildings for community use, technical advisory for community led housing groups and a 'public talking shop' on housing and homelessness.
Beyond this central role there is a unique opportunity to develop the social and environmental impact of your career within the openminded and forward thinking cooperative. As a worker cooperative, Transition by Design is progressive in our approach and organisation as well as our work. Our members work collaboratively to progress the cooperative and the impact of our work. We work with a high level of flexibility and autonomy and members have the opportunity to bring their own skills, interests and projects to our practice. Following a successful probation period there is the opportunity to become a cooperative member and have input into the direction of the practice.
The canalside studio is based in Makespace Oxford (a truly affordable workspace developed by T/D) just north of Oxford city centre, a community hub for like minded thinkers, makers and doers. The role will begin as part-time, with the intention to rise to full-time and will start in March (though some flexibility can be accommodated).
Basic details:
Position: Architect
Hours: Part-time with an intention to full-time
Salary: £25,000 per annum
Start date: March/April 2019
Opens: 29 January 2019
Closes: 28 February 2019
Interviews: Early March 2019
Essential skills:
ARB/RIBA architect (exceptional and experienced Part 2s may be considered)
experience and accountability as a project architect from stages 0-7
knowledge of low energy and ecological design
experience in residential and housing projects
Desirable skills:
participative design knowledge
community engagement experience
Passivhaus-certified and au fait with PHPP
strong drawing and representational skills
knowledge of or interest in cooperative structures
an entrepreneurial approach
a healthy interest in or experience of social or environmental activism
confident in using ArchiCAD
About T/D
T/D is a cross disciplinary design cooperative operating at the junction of architecture, strategic design and social change practice. Our work focuses on the transition to an equitable and convivial low carbon society. We work best collaboratively with multiple partners and it is through this process that we believe the most relevant and creative responses are produced.
The cooperative was founded in 2011 and currently has  six members. More information may be found on our website.
Job description:
the core role is proactively managing individual architectural projects, through all of the RIBA's work stages
the role is based on experience level where you are expected to be fully accountable for a project in line with RIBA best practice. You will be expected to be able to identify and mitigate risks related to the project and, by extension, to the cooperative as a whole
management and support will be to the lead architect of the T/D architectural team
you will be expected to engage in fee finding activities. One of the stipulations to become a member of the cooperative is an ability to be responsible for sustaining the profitability of the organisation
a peer manager will also be assigned as part of the non-hierarchal governance of the cooperative
you will be expected to mentor and support other members, in particular junior architectural staff
you will be responsible for managing your hours within the cooperative's resourcing plans
work equipment is provided at the studio, including laptop and drawing equipment
flexible hours around core hours (10am-4pm)
all employee details are covered in the members handbook
Please get in touch if you have the energy to redesign and progress your architectural career in a way that can meet your social and environmental values. Please submit your CV, relevant and succinct portfolio and covering letter stating your interest in the mission statement of the cooperative, using the 'apply' link below.
Applications have closed.