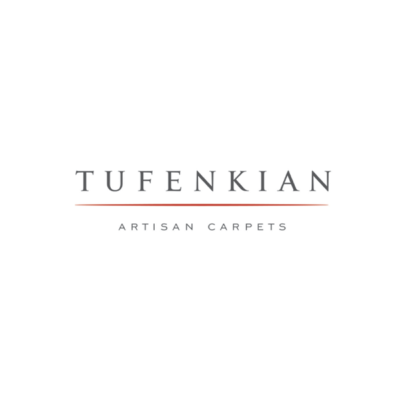 Tufenkian is seeking a showroom account manager to join its team in London, UK.
Tufenkian is seeking to hire an experienced luxury carpet sales professional with a proven track-record selling to the trades (interior designers, architectural firms) for our Chelsea Design Center showroom in London, UK.
Job responsibilities:
work with clients to understand the client and project aesthetics to help identify the appropriate product attributes and qualities as related to their needs through networking, observing, and analyzing market trends and using personal judgment
identify potential clients and create strategic client-centric marketing plans, visit schedule and overall client support
cold call potential clients, using customized sales and marketing scripts that developed on a client-by-client basis. Create pre and post-client visit reports, assess purchasing potential of client and deliver analysis to senior management
collaborate with the team on company's 'core message' to clients tailored to the UK market
develop instore strategies for events, meetings, and daily client visitation
prepare sales documents to initiate and close sales. With Tufenkian sales support and custom departments on the creation of layouts for installation from the design perspective
perform other tasks and duties as assigned.
Job requirements:
must have strong relationships with interior design clientele
must possess a strong interest in the interior design trade as well as interpersonal, communication and computer skills
must possess advanced knowledge of carpet qualities, attributes, and manufacturing techniques.
BA/BS degree preferably with a minimum five years' carpet, textile sales or relevant home furnishings  'to the trade' experience or a minimum of five years' carpet sales 'to the trade' experience in lieu of the aforementioned educational preferences
Tufenkian Artisan Carpets was founded in 1986 by entrepreneur James Tufenkian in order to create beautiful and superbly crafted handmade rugs that not only enhance an interior environment but enrich the lives and communities of the artisans who make the rugs. This same philosophy drives all Tufenkian ventures, from category defining handmade carpets, to luxurious hotels, to the finest epicurean products and is also clearly manifested in the extensive humanitarian and environmental work of the Tufenkian Foundation. Tufenkian not only diligently ensures that no child labor is ever used to produce any product bearing the Tufenkian name, but also uses the proceeds from its businesses to ensure that its craftspeople are cared for, and their communities thrive. By entering redeveloping nations and providing communities employment, housing, potable drinking water, schools, medical facilities, cultural preservation initiatives, and environmental rehabilitation, Tufenkian outstrips international humanitarian standards. This is all part of fulfilling James Tufenkian's founding mandate that we 'leave the places we touch a little better than we found them'.
This position is only available to applicants based in the United Kingdom