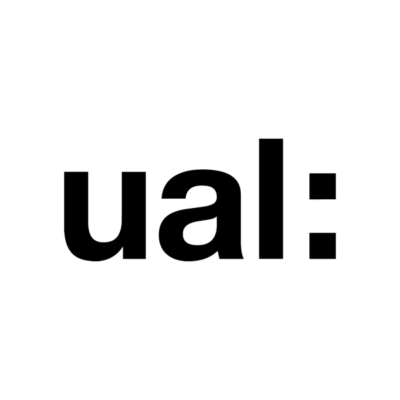 University of the Arts London (UAL) is hiring a stage leader on M-Arch: Architecture to join its Central Saint Martins team in London.
Part time
Permanent
£48,534 – £58,474 pro-rata (£19,413.60 – £23,389.60 per annum)
CSM – King's Cross, London UK
 
University of the Arts London has exciting opportunities for well qualified and experienced architects and academics to lead curriculum stages on MA Architecture, part of the Spatial Practices Programme at Central Saint Martins.
M ARCH: Architecture addresses the challenges of contemporary societal and environmental concerns through the built environment. As a stage leader, you'll take responsibility for a year group of postgraduate students' pastoral support, progress and attendance.
You will work collaboratively with the course leader and management team, deploying your specialist expertise and taking responsibility for the development of teaching, curriculum development and on-going scholarship that stimulates thought and practice that challenges the canon of architecture with the aim of promoting diversity, inclusivity and climate justice.
Details of the course can be found here.
We are looking to appoint for two roles, stage leader 1 and stage leader 2.
Why choose us? 
University of the Arts London is the world's second University for Art and Design in the QS World University Rankings® 2022. Our diverse and talented community comprises over 5,000 academic, professional, and technical staff. Together we are committed to social purpose. This includes creating a better and more sustainable world and championing race equality.
We offer highly creative working environments that inspire staff across all areas to fulfil their potential and continuous training to further develop their skills and expertise. We also offer hybrid and flexible working practices, and excellent staff benefits to improve your work life balance.
Your profile
With a postgraduate degree in architecture (ARB/RIBA Part 1 and 2) or a related area, you will have experience of applying an inquiring, innovative and reflexive approach to teaching and assessment in higher education.
You will be able to evidence research, knowledge exchange and/ or professional practice that contributes to the advancement of architectural activity and of using contacts within your subject peer group to develop partnerships or collaboration.
In return, University of the Arts London offers generous leave, an attractive salary and pension plus a commitment to your continuing personal development and training in an environment that encourages excellence, creativity and diversity.
UAL is committed to addressing the under-representation of staff from Black and Minority Ethnic communities, using our student profile as a reference point.
If you have any queries about this role please contact the CSM resourcing team on 0207 514 7885 or at [email protected].
There is a Q&A Session onsite at CSM on Thursday 9 February 16:00 – 18:00. Please let us know if you are interested in joining and we will add your name to the guest list.
To apply please click here.
 
Closing date: 13 February 2023 23:55.
 
UAL is committed to creating diverse and inclusive environments for all staff and students to work and learn – a university where we can be ourselves and reach our full potential. We offer a range of family friendly, inclusive employment policies, flexible working arrangements and Staff Support Networks. We welcome applicants from diverse backgrounds, including race, disability, age, sex, gender identity, sexual orientation, religion and belief, marriage and civil partnership, pregnancy and maternity and caring responsibility.
Salary: £40,000 - £49,999
Applications have closed.