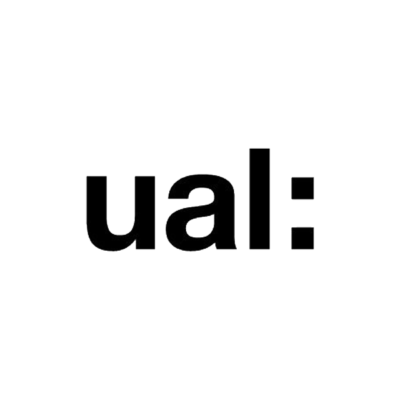 UAL is looking for a technical coordinator to join its Make management team in London.
Position: full-time
Contract type: permanent
Location: Central Saint Martins – King's Cross, London UK
Salary: £38,010 – £45,603 per annum
This is a unique and exciting role as part of the technical management team in leading a large team of technical staff within our new technical cluster 'Make'. Make consists of all our metal, wood and plastics workshops, digital manufacturing, physical computing and open access workshops at King's Cross.
You will play an integral part in ensuring that Central Saint Martins continues to provide world-class technical resources to its students and that those resources are being managed efficiently and safely. You will help to plan access to technical facilities for students, staff and external users, and be the main point of contact in support of teaching programmes, external activities and research.
You will also help to develop and support the college, contributing to future developments, defining technical resource requirements and specifications, and take the technical lead with emerging manufacturing technologies.
Why choose us?
The nine programmes at CSM explore the boundaries of their discipline. Students and staff are continually alert to new ideas, and are curious and restless in developing beyond the expected norms of their subject, so emerging work is at the forefront of its area. CSM sits at the heart of London's creative scene, and of one of Europe's most dynamic new culture and innovation quarters at King's Cross, making the college increasingly important to London's cultural life, and indicative of our general desire to open up CSM to as broad an audience as possible.
Your profile
You will have demonstrable experience of operational and strategic management in a collaborative, multi-disciplinary technical team within a HE environment. Leading shared-workspace technical learning, and facilitating technical learning activities delivered in innovative ways. You will have an active interest in sustainability initiatives in relation to your field.
You will have experience with technology education through progressive techniques, processes and resources of workshops, fab labs, maker spaces and/or open design, and implementing new and digital emerging technologies.
You will ideally have extensive technical experience in one or more of the following fields:
3D workshop practice relating to woods, metals, plastics
digital fabrication CAD and CAM software, mechatronics, electronics and robotics
advanced practical knowledge and proven digital or programming skills for fabrication and design processes
you will have a knowledge and understanding of relevant health and safety legislation and its effective operational implementation
You will have experience of managing projects and budgets effectively, with a drive to lead continual improvements in our technical resource. Above all, we are looking for a creative individual who can effectively manage and implement new resources and provide leadership to a multi-skilled and talented technical team at a world-class institution.
In return, University of the Arts London offers generous leave, an attractive pension and a commitment to your continuing personal development and training in an environment that encourages excellence, creativity and diversity. Relocation assistance is available.
For further details and to apply please click here to apply. 
The closing date for applications is 15 July 2019.
At UAL, everyone's identity matters. We are committed to creating a supportive and inclusive environment for all our diverse students, staff, and the creative and cultural sector partners with whom we engage. We aim to take every opportunity to progress equality and diversity and celebrate the enrichment this brings to our community.
Applications have closed.