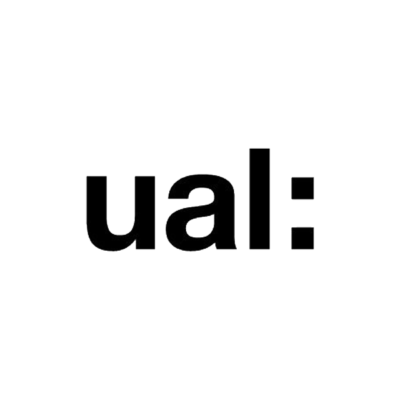 UAL is looking for a technical studies coordinator to join its BA Architecture course in London.
Role: technical studies coordinator – BA Architecture
Contract: permanent (part-time)
Salary: £45,603 – £54,943 pro rata (£22,801 – £27,471)
Location: Central St Martins – King's Cross
The role
To coordinate and deliver the teaching of technical studies across all stages of BA Architecture at CSM, and to develop new pedagogic models that contribute to the culture of making and material experimentation that are central to the ethos and agenda of the Spatial Practices Programme.
The role also requires on-going critical and professional enquiry into new forms of knowledge, leading the direction of technical studies in the future within the context of pressing global concerns of sustainability, scarcity and extinction.
Why choose us?
Central Saint Martins is a world-leading centre for arts and design education. Its reputation stems from the creative energy of its staff and students and the stellar achievements of its graduates nationally and internationally. The nine programmes at CSM explore the boundaries of their discipline. Students and staff are continually alert to new ideas, and are curious and restless in developing beyond the expected norms of their subject, so emerging work is at the forefront of its area. CSM sits at the heart of London's creative scene, and of one of Europe's most dynamic new culture and innovation quarters at King's Cross, making the college increasingly important to London's cultural life, and indicative of our general desire to open up CSM to as broad an audience as possible.
Architecture at Central Saint Martins is embedded in the Spatial Practices Programme, where we aim to equip our students with the creative and critical skills to carve new pathways into practice, providing the tools to engage productively and, where necessarily, disruptively with the architectural profession, and to form new trajectories of practice beyond.
The Spatial Practices Manifesto establishes a series of distinctive drivers which we use to shape our educational approach:
we see the production of space as fundamentally social and political
we support not only the development of radical ideas, but also the
radical potential of making and building
we use our programme name to rethink our profession by imagining roles beyond disciplinary limits and actively engaging in our art school setting
we engage creatively with the reality of the city around us, and its legislative and economic constraints, by undertaking live projects that have agency
Your profile
We are looking for a dynamic and inspiring person who is passionate about the role of technology in spatial design and architectural education; who is able to lead the teaching and assessment of technical studies the BA course; who will contribute to the culture of making and material experimentation at the heart of BA Architecture.
Essential qualifications, skills and experience:
a qualified architect and/or engineer with appropriate professional
qualifications
postgraduate level academic qualification
regarded as a leading authority in field of specialism with internal and
external peers
ability to lead the technical or professional development of own area of
expertise within the University
relevant experience in architecture, engineering and tectonic cultures
relevant experience in teaching and academic leadership at university
level
teaching qualification (PgCert or similar) or willing to complete
qualification within 18 months of appointment
For further details and to apply please click here.
The closing date for applications is 22 May 2019.
At UAL, everyone's identity matters. We are committed to creating a supportive and inclusive environment for all our diverse students, staff, and the creative and cultural sector partners with whom we engage. We aim to take every opportunity to progress equality and diversity and celebrate the enrichment this brings to our community.
Candidates are advised to submit applications early to avoid disappointment as we reserve the right to close vacancies prior to the advertised closing date.
Applications have closed.