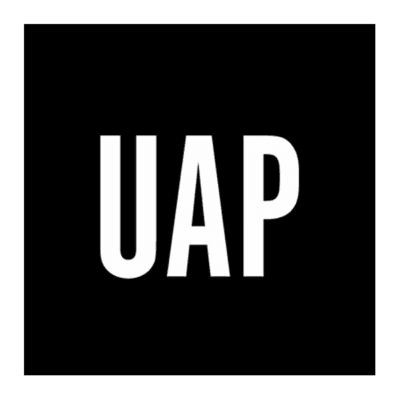 Urban Art Projects (UAP) is looking for a lead designer to join its office in New York, USA.
Urban Art Projects (UAP) designs and fabricates site specific art and design outcomes for the public realm. Our vision is to be creatively influential and collaborate with the world's foremost creative thinkers. We embrace uncommon creativity, extend creative practice and enrich the public realm. We seek conversations, share knowledge, engage globally & facilitate change. We encourage strategic thinking and innovation.
As lead designer you are responsible for directing and managing artists and a design team through all stages of the design and fabrication process. The design team is a cornerstone of UAP's ability to successfully deliver art and design projects for the public realm.
You will be passionate about and have some knowledge of; benchmark public art projects, emerging and established artists, architects and designers both nationally and internationally. Importantly, you will also have a strong technical skill set and ability to work collaboratively with and for a variety of creative professionals including but not limited curators, artists, architects, construction professionals and built-environment practitioners.
This position provides you with the opportunity to deliver public creative projects of significance on both a national and international stage.
You will require:
an ability to think quickly and creatively
an ability to formulate new ideas and respond to client direction appropriately. To be able to visually convey through sketches or other mediums concepts and creative approaches
excellent written and verbal communication skills
excellent time management and project management skills with the ability to manage multiple priorities and meet tight deadlines
a keen attention to detail and experience in the development of visual layouts/documentation
an understanding of manufacturing processes of a broad range of production types
an ability to be an adaptive and self-sufficient whilst also a proactive team player in a fast paced environment
successful cross-discipline communication and ability to effectively liaise with builders, curators, artists, project managers, clients and other key stakeholders
strong analytical and problem solving skills
proficiency in Adobe Creative Suite as a minimum. Additional program proficiency will be looked upon favourably
as a minimum a degree or higher qualification in architecture, design or visual/fine arts, a related discipline or equivalent and relevant industry experience
a willingness to travel on an as-needs basis
This role is a full-time position and your salary will be commensurate with experience.
A more detailed role description and introduction to UAP, its culture and its services, can be given during a first interview.