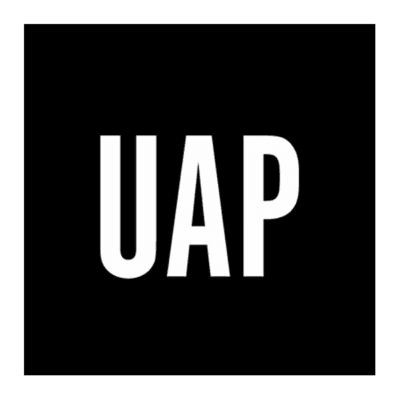 UAP (Urban Art Projects) is looking for a senior associate – art and design to join its studio and workshop in Shanghai, China.
This position is available for a highly experienced and motivated team leader with an art/design, fine arts, industrial design, landscape architecture, architecture or another related creative background.
UAP collaborates with emerging and established artists, architects, developers and designers to deliver creative outcomes for the public realm. We engage in all aspects of the delivery process from commissioning and curatorial services, through concept generation and design development right into fabrication and installation. Our vision is to be creatively influential and collaborate with the world's foremost creative thinkers. Visit our website for more information.
The position of senior associate – art and design is primarily a leadership role within the art and design team at UAP Shanghai. You will be a vital component in UAP's ability to successfully deliver creative visions and practical outcomes for a wide range of projects of artists, architects and designers. The successful applicant will be comfortable managing projects individually as well as within a team while cultivating a strong internal creative culture. Applicants are passionate, active members within the creative industry at large and have a strong desire to work collaboratively with and for, a variety of professionals including but not limited to artists, designers, external curators and various built environment practitioners.
Your skills and experience will play a significant role in supporting our business development team at key client meetings where your ability to think fast, creatively and at times visually will assist in securing projects throughout multiple stages. You will possess the ability to manage quality across all facets of the process, from concept generation to fabrication with strong attention to detail. A thorough understanding of multiple materials and fabrication methods is required.
You will possess excellent communication skills, an ability to manage and provide direction to the team on multiple projects at any given time, strongly developed problem-solving skills and the ability to remain focused under pressure.
The applicant should have ten years' minimum experience in the fields of either architecture or design or another related creative field. We are searching for a candidate who is looking to make a long term commitment and be based in Shanghai, China (minimum three – five years.)
The role:
must have a minimum ten plus years' sound work experience in an international art/design studio environment
highly proficient in Adobe InDesign, Illustrator, Photoshop or 3ds Max, CAD skills in additional/similar software suites are advantageous
high-level communication skills in both Chinese and English is a requirement
strong understanding of the creative, construction or manufacturing industries
excellent verbal and written communication skills including the ability to communicate effectively with stakeholders at all levels
willingness to lead and work as part of a highly motivated team through collaboration and communication
excellent time management skills to meet deadlines and stay focused under pressure
ability to prioritise and adapt to changing situations
strong attention to detail
ability to interpret a brief and creatively direct the design team to achieve a successful outcome
experience in managing project budget and good commercial understanding
Note that this position is for a senior-level position who can speak both English and Mandarin and we will only entertain and respond to qualified applicants.
Please submit applications using the 'apply' link below.
Applications have closed.