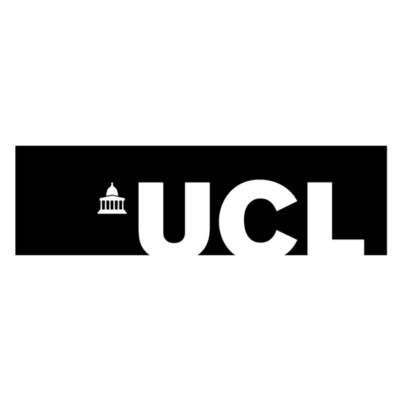 UCL Barlett School of Architecture is recruiting an analogue workshop manager to join its team in London.
Full-time
The appointment will be on UCL Grade 8. The salary range will be £43,023 – £50,753 per annum, inclusive of London allowance.
The Bartlett School of Architecture is one of the world's most exciting architecture schools, in one of its most inspiring cities. In recent years we have been ranked UK's No1 department for architectural research — RAE 2008 and REF 2014 and consistently voted the UK's top school of architecture by the Guardian University League Tables.
The Bartlett Manufacturing and Design Exchange — B-made, the making and production hub within the Bartlett School of Architecture, is seeking an analogue workshop manager to work within our established and successful workshop facility. The primary aim of B-made is to incorporate a diversity of workshops into an integrated and cutting edge centre that supports teaching as well as advanced research activities in the School of Architecture. In parallel, B-made aims to reinforce the School's relationship with industry and associated disciplines as a national and international resource for innovation in design and manufacturing exchange.
In this role, the analogue workshop manager will be responsible for the daily management of B-made's analogue workshop at 22 Gordon Street while collaborating and supporting the goals of B-made's overall facilities. Working closely with the management team at both the UCL Bloomsbury and Here East sites, the analogue workshop manager's technical expertise will underpin their daily advisory and teaching duties supporting students, researchers and staff, in the advancement of their projects. In addition, the post holder will be accountable for leading a team of analogue teaching fellows and technicians, ensuring that their development and training is integrated and enforced alongside their daily workloads. Crucially, the post holder will rely on their Health and Safety expertise to advise and enforce safe working practices. 
We are seeking candidates who have a first degree and higher degree or equivalent background in a manufacturing and/or engineering related discipline. A developed and proven understanding of how design, development and manufacturing operate in industry, is essential. The successful candidate will have significant and relevant experience in the field, particularly in leading health and safety responsibilities and managing and developing advanced workshops or fabrication facilities, ideally with high-end design thresholds.
The candidate will have experience in high-quality fabrication and skilled craft, together with experience in the management of large budgets and expenditure compliance. Leadership and line management experience together with the ability to delegate effectively, motivate staff and bring teams together to achieve a common goal, are all highly important. The successful candidate's background of advanced technical training will enable them to support speculative work in a higher education context. They will demonstrate a vision for future developments in manufacturing and fabrication processes and be able to share this vision and inspire others.
All applicants are requested to read the requirements in the person specification — within the job description document carefully, before applying.
For further details about the vacancy and how to apply online please go to: www.ucl.ac.uk/human-resources/working-ucl/jobs-ucl and search  Reference Number 1709675
Informal enquiries about the post can be made to Peter Scully, B-made technical director by email: p.scully@ucl.ac.uk . For queries regarding the vacancy or application process, please contact Sheetal Saujani or Emmy Green, HR and staffing officers via: bartlett.arch.hr@ucl.ac.uk telephone: 020 3108 6134/6172.
Closing date: 8 April 2018
Latest time for the submission of applications: 23:59.
Interview date: TBC
We particularly welcome applications from black and minority ethnic candidates as they are under-represented within UCL at this level.