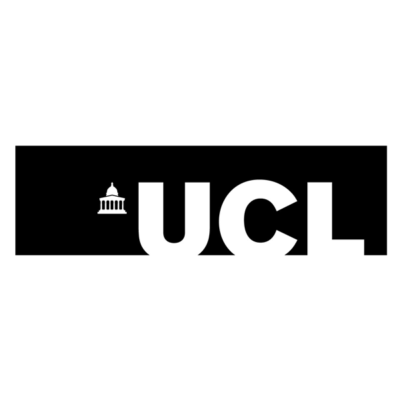 London, UK
Teaching fellows in manufacturing

UCL Barlett School of Architecture is recruiting teaching fellows in manufacturing to join its team in London.
Full-time
The appointment will be on UCL Grade 7. The salary range will be £38,581 – £41,864 per annum, inclusive of London allowance.
The UCL Bartlett faculty of the built environment is the UK's largest and leading multidisciplinary faculty of the built environment, covering architecture, construction and project management, planning and environmental design and other specialist fields.
The Bartlett School of Architecture is one of the world's most exciting architecture schools, in one of its most inspiring cities. In recent years we have been ranked UK's No1 department for architectural research (RAE 2008 and REF 2014) and consistently voted the UK's top school of architecture by the Guardian University League Tables.
The Bartlett Manufacturing and Design Exchange, B-made, the making and production hub within the Bartlett School of Architecture, is seeking two teaching fellows in Manufacturing to technically advise and support students, staff and researchers that use our new facility at UCL Here East.
These two new posts will be key enabling roles within UCL's vanguard move onto the Queen Elizabeth Olympic Park, (QEOP) Stratford, at the newly developed Here East site which is a cross faculty and cross discipline teaching research facility with world class joint run workshops and laboratories.
The post holders will be expected to work closely and interchangeably with the team of staff and teaching fellows based at the B-made workshop at the Bartlett's UCL Bloomsbury site. The teaching fellows in manufacturing will teach students manufacturing and fabrication procedures across the established crafts to modern methods, whilst advising them on the strategic use of both analogue and digital tools for the manufacture of their design projects. The posts will play a key role in supporting students, researchers and external collaborators with the development and execution of their practical and academic goals. They will induct and train users of the workshop on best practice and safe use of equipment as well as assisting with practical duties such as machine maintenance, exhibition builds, and enforcing safety compliance.  These teaching roles are based on a foundation of technical knowledge and demonstrable skill.
We are seeking candidates who are qualified to degree level (or have completed a recognised apprenticeship or possess equivalent experience) and demonstrate the ability and willingness to operate in a solution-centric manner. The successful candidates will possess in-depth knowledge in at least one of the key areas outlined in the person specification, gained through work experience.
Excellent technical skills coupled with knowledge and understanding of health & safety are also essential. Experience of workshop supervision and/or teaching in a higher education or similar context, are also essential.
In addition, the successful candidates will be committed to high quality performance and a team ethos whilst remaining calm in a busy but rewarding environment. All applicants are requested to read the requirements in the person specification (within the job description document) carefully, before applying.
For further details about the vacancy and how to apply online please go to
https://www.ucl.ac.uk/human-resources/working-ucl/jobs-ucl and search on reference number 1706709
Informal enquiries about the post may be made to Peter Scully, B-made technical director by e-mail: p.scully@ucl.ac.uk . For queries regarding the vacancy or application process, please contact Sheetal Saujani or Emmy Green, HR & staffing officers via: bartlett.arch.hr@ucl.ac.uk telephone: 020 3108 6134/6172.
Closing Date: 28 January 2018
Latest time for the submission of applications: 23:59.
We particularly welcome applications from black and minority ethnic candidates as they are under- represented within UCL at this level.
To apply click here:
https://atsv7.wcn.co.uk/saf/login.cgi?owner=5041178&ownertype=fair&jcode=1706709&external=
236523