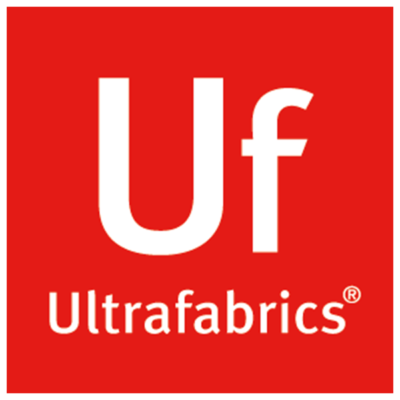 Ultrafabrics is seeking a UK and EU sales director to join its team for maternity cover in London.
With decades of polyurethane craftsmanship behind us, Ultrafabrics are redefining luxury performance fabrics through elevated sensorial experiences across all the markets we serve.
Position summary
We are seeking an experienced UK and EU sales director with well-established network within the contract furniture market. Implementing sales strategies, leading, mentoring and managing the UK and EU contract furniture team. Increasing the Ultrafabrics market share across the UK and EU contract market. Ensuring monthly and annual sales budgets are met/exceeded and gross margin is achieved across all divisions.
Being a small team, this would be a hands-on role, expected to get heavily involved with partnership programs and sales. Reporting into the VP of sales within Ultrafabrics North American HQ.
This is a temporary position covering maternity leave for 14 months starting on 2 of November 2020. The position would include customer visits across UK and EU and be based in the Ultrafabrics London showroom, Covid-19 permitting.
Principal responsibilities/duties
manage UK and EU contract sales and marketing team across the continent – developing clear strategies to ensure continued sales growth while current sales director is on maternity leave
lead, coach, mentor team at every stage to optimise motivation and productivity
responsible for monthly reporting of business KPIs to VPs and accurately producing sales forecasts for all divisions
high level input into annual strategic planning process, sales and marketing budgets
sole UFE management member with core expertise in contract furniture, A&D, dealer markets
divisions under ownership include: contract furniture, A&D, D&B, dealer, cruise, apparel, accessories, distributors and agents
territory coverage: UK, Europe and Middle East
manage contract furniture manufacturers across UK and European territory
continue building, establishing partnership and grade in programs with contract furniture manufacturers in pioneering fashion for the Ultrafabrics brand. Working with US office to ensure global approach
manage Key A&D, D&B, Dealer accounts in the UK – securing specification and procurement
continue to increase Ultrafabrics brand exposure in UK and EU – promoting Ultrafabrics to all relevant stakeholders within the supply chain
strategic thinker who will target and source new commercial business opportunities
existing wealth of experience within and industry contacts across the contract furniture market (primary), A&D, D&B, dealer network which can be leveraged in new role
proven ability to develop lasting relationships with key clients to deliver growing sales
continually analysing customer, competitor and industry trends in UK and EU and providing insight to US HQ
head of first global showroom and key EU contact for marketing and branding. Working in collaboration with US team and UFE marketing coordinator and showroom manager to drive marketing and showroom activities
confidently present the Ultrafabrics brand and product offering to customers at all levels – expert adviser/educator who always adds value
maintain customer files and information through proficient use of the Ultrafabrics CRM system critical challenges
increasing Ultrafabrics market share across the UK and European contract market
ensuring monthly and annual budgets are met/exceeded and gross margin is achieved across all divisions
promoting Ultrafabrics in a competitively priced market
educating the market about Ultrafabrics unique technology and offering
dynamically building lasting relationships with UK and European furniture contract manufacturers
maintain open lines of communication internally between UFE and UFI – continuing to develop global approach Territory coverage: UK, Europe and Middle East
Unique knowledge and skills
established within the contract furniture industry and possesses at least five to ten years' experience in contract sales – working directly with furniture manufacturers
experience within premium textile/coated/leather brands for furniture applications an advantage
experience selling a luxury brand in a price-driven market
experience of key account management – ability to communicate with ease across all departments and disciplines
driven, results-oriented and commercially astute
sophisticated communicator, networker and presentation skills
team player – work in close collaboration with the operations, customer services and HQ ensuring high-level customer service at all times
passionate about the industry and contract market with keen eye for detail and design
thrives within an entrepreneurial and collaborative business environment
ability to work under pressure and natural problem solver
excellent listening skills allowing for a consultative approach
possess exceptional written and verbal communication skills
excellent organizational skills showing attention to detail, accuracy and focus
exhibit strong computer literacy with Outlook, Word, Excel, PowerPoint, Sage CRM
Next steps
If the above role enthuses you, we look forward to receiving your application. We are looking to perform interviews throughout the search process with the view of filling this position to meet a start date of 2 November.
Applications have closed.