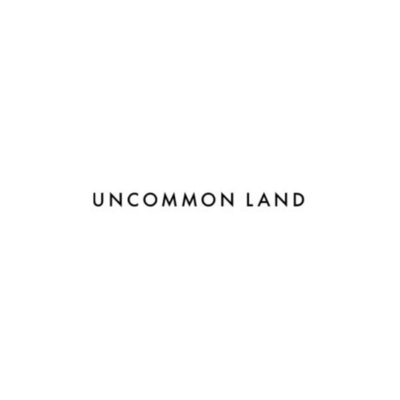 Uncommon Land is looking for an associate director in landscape architecture to join its team in London.
Are you a dynamic associate director with an innovative portfolio to match? Are you looking to gain experience across a range of UK and global projects?
The associate director leads and inspires their team to ensure that innovative and thought-provoking international and UK projects achieve high-quality design standards and are delivered on time and on budget. They operate autonomously, requiring only minimal supervision from the senior associate/director and are responsible for supporting junior colleagues to achieve their full potential. Not only do they support the delivery of corporate-level business development strategies, but they actively support the development of leads and generation of new business across existing and future sectors and markets.
What we're looking for
degree in related design field or equivalent certification or skill level
possesses proficiency with computer applications commonly used within the individual's discipline
professional registration or equivalent preferred
able to demonstrate strong design skills and creative vision coupled with high level of technical expertise; examples of past built work strongly preferred
people management experience essential to manage teams of two to five people
What we can offer you:
competitive salary, dependent on experience
agile working with the option of three days in the studio and two working from home
opportunities to learn and grow within a fast-paced, global company
a fun, inclusive and collaborative studio environment with an active calendar of social activities
23 days annual leave with the option to buy more
a range of benefits, including private medical/life insurance and pension
If this role interests you, read on for details about the role's responsibilities.
Key responsibilities
Project delivery:
manages teams to consistently deliver design and technical excellence that meet high quality standards
demonstrates expertise in design and/or areas, establishing themselves as a specialist in a particular field
plans, coordinates and manages the project process, maintaining involvement throughout
liaises with project and design directors to ensure that innovative and thought provoking projects are delivered consistently
leads project meetings and client presentations, acting as the primary contact for client interaction and maintaining good relationships with clients to maximise opportunities for repeat business
Leadership:
role models Uncommon Land's values and fosters a collaborative environment in which innovation is encouraged and best practice shared
leads, guides and provides training to junior talent, providing timely feedback that contributes to their continuing creative, technical and professional development
initiates or participates in organisation of studio or group activities, leads brainstorming sessions and manages conflict effectively and calmly
Client relationships:
engages with colleagues to support the development of new business, enhancing internal and external communication via functions, events, forums and publications
assists in the preparation of fee bids and undertakes fee proposals and fee negotiations for projects in coordination with the directors
Budget control:
demonstrates a sound understanding of cost control, fee charging and project finance, and ensures project targets are achieved through sensible management of time and allocated resources
Please attach a portfolio showcasing work that best demonstrates your talents to your application.
Salary: Undisclosed
Applications have closed.