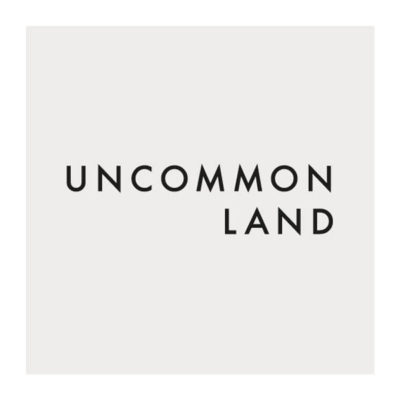 Uncommon Land is seeking a senior landscape architect to join its practice in London.
About us
We are a new, London-based landscape architecture practice. Part of international design group, Handley House, we combine creative talent with technical expertise to provide global design solutions.
Over the past 70 years, the group has delivered world-class destinations, working across markets and time-zones from London and Dubai to Shanghai and Singapore. Collaborating with our sister companies, Benoy and Holmes Wood, we balance creative vision with commercial viability, shaping iconic urban landscapes that deliver lasting social and economic value.
As a landscape practice, we help clients create beautiful, inclusive and sustainable spaces for the communities they serve. Across the UK, the Middle East and Asia, we work on projects of varying size and scope. Whether it's city-wide masterplanning or rail network site remediation, the significance and impact of the project is more important to us than scale. Whatever the opportunity, we are relentlessly detail-oriented, bringing a meticulous focus and precision to every project we take on.
We are now looking for more talented landscape architects to join the team.
About the role
We are now looking for more talented landscape architects to join our fast-growing team. Depending on their level of experience, successful candidates will take responsibility for projects and deliverables of varying scope and size, liaising and coordinating with key stakeholders as needed.
Key responsibilities
Depending on your experience, you'll play a key role in the design and development of projects across multiple sectors, in the UK and overseas taking on responsibility for projects as your skills and experience allow.
You'll prepare and develop presentation boards, design reports, drawings, visual renders and other documentation, preparing presentations and attending project/client meetings.
Your management of third party contractors will enable the smooth running of our projects undertaking site visits as the project requires.
You'll support and mentor others within the team, drawing upon your skills and experience to support their development.
About you
You have worked on landscape projects of varying scale, and have demonstrable experience of all design stages from concept through to delivery.
You have a portfolio that not only demonstrates your aptitude for design, but also evidences your proficiency in AutoCAD, Adobe Creative Suite, SketchUp, Rhino and Lumion.
Creative and collaborative, you work cohesively with those around you and you share our team's passion for quality design.
You have strong organisational skills, coupled with the proactive drive needed to successfully deliver projects.
Please submit applications using the 'apply' link below.
This position is only available to applicants based in the European Union