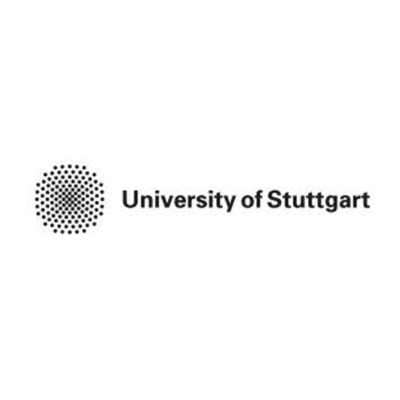 The Faculty of Architecture and Urban Planning of University of Stuttgart is recruiting a professor to join its team in Stuttgart, Germany.
Professorship (W3) in 'Conception of Space and Principles of Design'
Institute of Conception of Space and Principles of Design (IRGE) | 1 October 2024
The University of Stuttgart is one of the leading technically oriented universities in Germany in one of Europe's most vibrant high-tech and industrial areas. The university is a reliable employer, partner for technology transfer and is committed to the interdisciplinary integration of engineering, natural sciences, humanities, and social sciences based on the fundamentals of cutting-edge research at a disciplinary level.
The purpose of this professorship is to analyze architectural design in terms of central defining factors such as function and context in connection with essential design means, and to teach these in a theoretically consistent manner. Basic design competence is based on an understanding of social, societal, and cultural phenomena, which are reflected and made plausible through the development of an effective concept. Indispensable for this are practical expertise in analyzing spatial creation methods, the characteristics of spaces, the interaction between program and space, the dimensions and proportions of architectural elements and the appropriateness of the chosen constructions and materials. The professorship holder's mandatory duties include teaching the 'Introduction to Design' course. The role also requires a knowledge of and the ability to teach the various functional types, as well as the theoretical-scientific reflection of spatial concepts as a guiding design principle.
We are seeking an outstanding individual who can cover the aforementioned topics in a comprehensive manner in both teaching and research. Applicants are expected to have an exceptional aptitude for independent architectural work, as evidenced by outstanding buildings, as well as artistic and scientific qualifications, didactic competence, the ability to provide innovative stimuli for research and teaching, and the proven ability to work in an interdisciplinary manner and to collaborate with external national and international partners. Collaboration between the professorship and the IntCDC cluster of excellence is also desired.
The requirements for employment listed in § 47 and § 50 Baden-Württemberg university law (LHG) apply.
Written applications (including CV, list of publications, certificates, etc.) should be sent in electronic form no later than 15 March 2023 to prof. dr. Stephan Trüby via the apply for job button below, preferably as a single PDF file. Please be aware of the risks regarding confidentiality and the integrity of your application contents when sending your application via unencrypted email. Alternatively, postal applications to prof. dr. Stephan Trüby, Institut Grundlagen moderner Architektur und Entwerfen (IGmA), Universität Stuttgart, Keplerstraße 11, D-70174 Stuttgart, are also accepted. Please address any questions regarding the current appointment process to prof. dr. Stephan Trüby.
The University of Stuttgart has established a dual career program to offer assistance to partners of those moving to Stuttgart.
The University of Stuttgart is an equal opportunity employer. Applications from women are strongly encouraged. Disabled persons will be given preference in case of equal qualifications.
Information on the collection of personal data in accordance with Article 13 of the GDPR can be found via this link.
Salary: Undisclosed
Applications have closed.