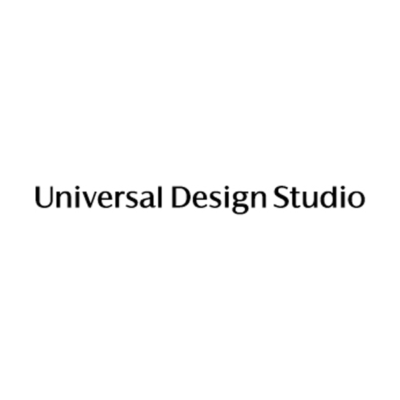 Universal Design Studio is looking for a new business coordinator to join its team in London.
About the role
The studio is looking for an ambitious and motivated person to join its business development team. As new business coordinator, you will play a key role in helping senior team members pursue new business opportunities to support the continued success and development of the studio.
This is an exciting opportunity for a talented individual with excellent organisational and communication skills, who is able to think creatively and has high attention to detail. Previous experience in a new business and/or marketing role in architecture/interior design is highly desirable.
Key responsibilities – new business:
work with senior team members to create high-quality proposals and submissions that align with our clients' needs, concerns and objectives
coordinate new leads, guiding them through all stages of the pipeline, ensuring meetings take place in a timely manner and all materials are prepared in advance
play a key role in new business status meetings and calls, providing updates and potential actions to further opportunities
maintain oversight of all in-bound new business enquiries and help qualify their potential
support proactive and targeted business development activities
research and source prospective opportunities
Key responsibilities – administration and process:
maintain a database of new business prospects and contacts
ensure all new business information is tracked and monitored accurately
complete and submit EOI/PQQ /RFP responses with the support of the senior team as appropriate
develop and maintain a content library to ensure efficient and consistent responses
create presentations/credentials/ portfolios on behalf of the design teams for prospective and existing clients
assisting and coordinating special business development projects
Desired experience:
two years' experience in a similar role, ideally in architecture/interior design
knowledge and understanding of the bid and proposal process
a genuine interest in architecture/interior design
Skills and behaviours:
 self-motivated and results-driven, with a strong work ethic and a desire to succeed
positive, friendly and approachable team player
relationship-building skills that quickly help build trust and rapport with internal team members
excellent written and communication skills – persuasive, confident and a good listener
confident copywriting, editing and proofing skills
excellent organisational skills – with a high attention to detail
multitasking skills – ability to coordinate a range of tasks, which involve different people (internal and external) and different activities
ability to work under pressure and meet deadlines is essential
ability to use software to create and design new business materials
strong Indesign skills an advantage
Reports to: business development manager
Hours: 40 hours per week. Monday to Friday
Holidays: 24 days per year
Company benefits include: flexible start and finish times, regular learning events and socials, enhanced pension contribution, access to Bupa dental plan, Babylon Dr app, Lifeworks well-being platform, retail discounts, in-house fitness studio, CycleScheme, train season-ticket loan.
To submit your application, please click the 'apply' button below.
Applications have closed.