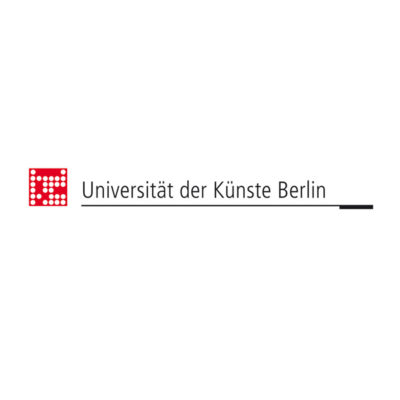 The Universität der Künste Berlin is looking for designer to join its team. 
An der Universität der Künste (UdK) Berlin ist in der Fakultät Gestaltung – Institut für Produkt- und Prozessgestaltung – folgende Stelle zu besetzen:
Künstlerische/r Mitarbeiter/in
Entgeltgruppe 13  TV-L  Berliner Hochschulen – mit  der Hälfte der regelmäßigen
wöchentlichen Arbeitszeit zur Weiterqualifizierung für max. 6 Jahre
Fachgebiet: Entwerfen im Produktdesign II (Prof. Ineke Hans)
Besetzbar: 1. April 2018
Kennziffer: 2/500a/17
Aufgabengebiet: Lehre im Bereich des obengenannten Fachgebietes; Vermittlung von Entwurfs-, Umsetzungs- und Vernetzungsstrategien von neuen und interkulturellen Lebens- und Arbeitsformen; Mitwirkung bei Organisation und Betreuung von künstlerisch-gestalterischen Projekten von Studierenden sowie bei der Durchführung von Drittmittelprojekten; Unterstützung bei der Außendarstellung des Entwurfsbereichs, insbesondere im Rahmen von Ausstellungen und im Internet; Mitarbeit in der akademischen Selbstverwaltung.
Anforderungen: Abgeschlossenes Hochschulstudium in Design (Diplom oder MA);  mehrjährige erfolgreiche einschlägige Berufserfahrungen auch im internationalen Umfeld; interdisziplinäre und kommunikative Kompetenz; Routine im Umgang mit analogen und digitalen Entwurfsstrategien und deren Vermittlung; gute Kenntnisse der deutschen Sprache in Wort und Schrift; Bereitschaft zum Umzug nach Berlin als Hauptwohnsitz.
Die Universität der Künste Berlin ist besonders um die Einstellung und Förderung von Frauen bemüht; sie verfolgt die Strategie des Gender Mainstreamings. Anerkannte Schwerbehinderte werden bei gleicher Eignung bevorzugt berücksichtigt. Bitte weisen Sie auf Ihre Schwerbehinderung ggf. bereits in der Bewerbung hin. Bewerbungen von Menschen mit Migrationshintergrund, die die Einstellungsvoraussetzungen erfüllen, sind ausdrücklich erwünscht.
Ihre schriftliche Bewerbung richten Sie bitte mit aussagefähigen Bewerbungsunterlagen und einem Konzept des Weiterqualifizierungsvorhabens unter Angabe der Kennziffer bis zum 28. Dezember 2017 auf dem Postweg an die Universität der Künste Berlin – ZSD 1 -, Postfach 12 05 44, 10595 Berlin.
Die Bewerbungsunterlagen können aus Kostengründen nur mit beigefügtem und ausreichend frankiertem Rückumschlag zurückgesandt werden.
Weitere Informationen unter www.udk-berlin.de/universitaet/stellenausschreibungen/
Home