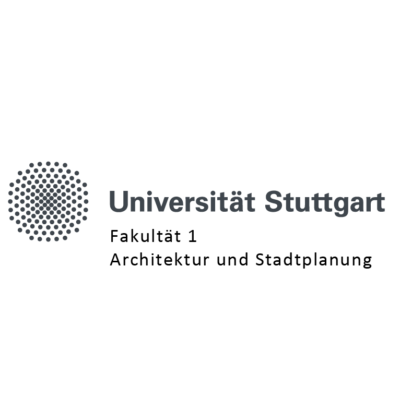 University of Stuttgart is hiring a professor to join its faculty in Stuttgart, Germany.
Faculty of Architecture and Urban Planning
Full Professorship (W3) – Climate Compatible Construction and Design
Institute for Building Materials, Building Physics, Building Systems and Design. 1 October 2023.
The University of Stuttgart is one of the leading technically-oriented universities in Germany in one of Europe's most vibrant high-tech and industrial areas. The university is a reliable employer and partner for technology transfer and is committed to the interdisciplinary integration of engineering, natural sciences, humanities, and social sciences based on the fundamentals of cutting-edge research at a disciplinary level.
The professorship is dedicated to the specific responsibility of future architects and urban planners to design climate compatible and adapted construction, and in this regard the growing relevance of building materials and building physics. It focuses on the particular properties and climate-relevant environmental impact of building materials, on the design and ecological importance of materials for architectural design and on architecturally relevant fundamentals of building physics.
The professorship forms part of the Bachelor's and Master's degree programs of the Faculty of Architecture and Urban Planning and participates in integrated teaching, including the 'Integrated Project Building Technology'. Interdisciplinary cooperation will be expected to advance the research of sustainable architectural building concepts.
We are searching for a personality who should be distinguished in the above mentioned fields by high-ranking scientific or artistic publications with international visibility, and who has several years of professional and design experience and that is characterised by extraordinary achievements. Particular emphasis is placed on a strong conceptual and expressive architectural work as well as theoretical and practical knowledge in climate-compatible construction.
Suitable applicants have teaching experience and can present excellent national as well as international qualifications in this field. The willingness to participate in the self-administration of the faculty and to participate in the implementation of the gender and diversity concepts of the University of Stuttgart is required.
The requirements for employment listed in § 47 and § 50 Baden-Württemberg university law (LHG) apply.
Please send applications with attachments such as curriculum vitae, certificates, awards, list of publications, list of teaching activities, list of realized projects as well as documentation of previous activities by email in one PDF file to Prof. Martin Ostermann via the apply for job button below until 23 September 2022. Please be aware of the risks to confidentiality and integrity of your application content when sending your application by unencrypted email. Additional application documents in paper format can be addressed to the Institute of Building Construction Chair 2, Keplerstraße 11, 70174 Stuttgart. If you have any questions about the current procedure, please contact [email protected].
The University of Stuttgart has established a Dual Career Program to offer assistance to partners of those moving to Stuttgart: uni-stuttgart.de/dual-career-en.
The University of Stuttgart is an equal opportunity employer. Applications from women are strongly encouraged. Severely challenged persons will be given preference in case of equal qualifications.
Information on the collection of personal data in accordance with Article 13 of the GDPR can be found via the following link: uni-stuttgart.de/en/privacy-notice/job-application.
Applications have closed.