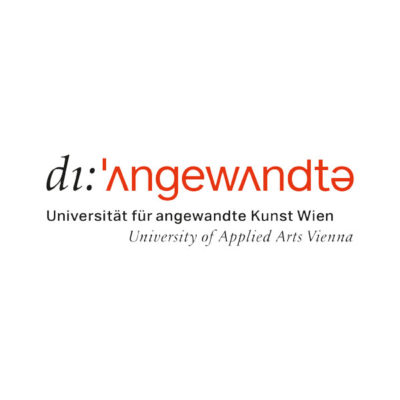 Studio Greg Lynn at the University of Applied Arts Vienna is searching for a full-time university assistant to join its school for the fall of 2019, limited for three years, in Vienna, Austria.
Greg Lynn Studio Lynn provides a comprehensive studio-based design education to approximately 30 highly motivated graduate-level students from around the world. We train our graduates to be cultural leaders who think critically about urbanism, transportation, energy, local and global cultural trends, and the contemporary and future lifestyles that will define the relevance of the buildings and cities we design.
Our students are sophisticated in the application of technologies of augmented reality, game design software, machine learning/training and robotics to architectural design and shape the role and scope of the contemporary architect. Applicants must be comfortable teaching architecture within this complex framework of issues and goals as well as technologies.
Applicants with international experience and a broad intelligence about architecture and related design fields will be preferred. The successful candidate will be expected to make contributions to the ongoing development of the curriculum and expertise of the studio. More information about Studio Lynn can be found on our website.
Applicants meeting the following qualifications will be strongly considered:
university master's degree in architecture or related field
professional experience at an internationally recognised design practice
excellent understanding of contemporary architectural discourse
advanced digital modelling and programming skills
advanced skills in unity and its implementation into the studio curriculum (workshops)
eligible to work within the EU
This position is a full time (40 hours weekly) engagement. The position's start date is October 3, 2019, limited for three years. Applicants must be willing to relocate to Vienna to be available for teaching and related administrative work, under the direction of the Institute, Prof. Lynn and in conjunction with other architectural departments. Applicants must be comfortable giving intensive instruction in architectural design and teach advanced workshops in unity, machine learning and programming (preferred) in ROS and Python.
Additionally, applicants must be prepared to organise field excursions once a semester, administer entry exams to admit new students, and work closely with the other studios on the development of Institute activities and events. The university has a diversity of disciplines and an intellectual curiosity and initiative to collaborate with other members of the university is an informal aspect of the position. The primary language of instruction is English; however, applicants also fluent in German and other languages are encouraged to apply.
The minimum gross salary currently amounts to € 2.864,50 (14x per annum) as per the wage agreement KV. Based on the wage agreement regulations, this salary may perhaps be increased by taking into account certain job-specific experience or skills relating to salary-relevant particulars of the position.
Applicants should provide a letter of intent, CV, three references, and a PDF portfolio (not exceeding 25MB) documenting relevant teaching and professional teaching experience. (Only digital submissions will be reviewed). Application materials must be submitted by August 12, 2019 to Studio Lynn – University of Applied Arts Vienna, using the 'apply' link below.
The University for Applied Arts aspires to employ a higher percentage of women for academic and artistic positions and especially invites qualified women to apply for this vacancy. When candidates are equally qualified, female applicants will be favoured.
The University for Applied Arts aspires to cultural, gender and racial diversity in the student body and its teaching staff. The students that study at Studio Lynn are women and men that come from Asia, the Middle East, Africa, Europe, Pacific Islands and Europe. The teaching staff aspires to match the demographics and experiences of our students and we encourage candidates who reflect this diversity to apply for this vacancy.
The angewandte does not offer compensation for travel expenses for applicants.
Applications have closed.