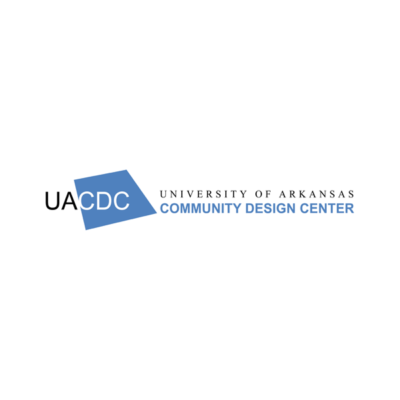 The University of Arkansas Community Design Center is seeking an architect/project designer to join its faculty in Fayetteville, USA.
An award-winning design center of the Fay Jones School of Architecture and Design, the University of Arkansas Community Design Center (UACDC) is seeking an adventurous project designer/architect who will oversee and execute urban design and planning projects including project publication-ready drawings, models, and reports working in such programs as InDesign, Lumion, Photoshop, Illustrator, Rhino, 3D Studio Max, and AutoCAD. Must be able to combine design with research. Design studio teaching opportunities are available to qualified candidates.
UACDC has developed a repertoire of new community design methodologies with currency at the national level. UACDC design solutions introduce a multiple bottom line, integrating social and environmental measures into economic development. For information on UACDC work please consult our website by clicking here.
Minimum qualifications:
bachelor's degree in architecture or equivalent from an accredited institution of higher education
strong design/planning and representational skills as evidenced in portfolio
accomplishment in 3D imaging software programs as evidenced in portfolio
Preferred qualifications:
master's degree or equivalent from an accredited institution of higher education
architectural registration/licensure
at least three years' of experience in award-winning, design-oriented offices
Additional salary information
UACDC salaries are competitive and commensurate with education and experience.
Closing date: July 15, 2022. Applications will be reviewed beginning June 20, 2022.
Application
For a complete position announcement and information regarding how to apply click here.
The University of Arkansas is an equal opportunity, affirmative action institution.  The university welcomes applications without regard to race/color, sex, gender, pregnancy, age, national origin, disability, religion, marital or parental status, protected veteran or military status, genetic information, sexual orientation, gender identity or any other characteristic protected under applicable federal or state law.  The university is especially interested in applications from qualified candidates who would contribute to the diversity of all program areas. The University of Arkansas also has a commitment to be responsive to the needs of dual career couples. For additional information, visit the human resources website.  All applicant information is subject to public disclosure under the Arkansas Freedom of Information Act and persons must have proof of legal authority to work in the United States on the first day of employment.
Applications have closed.