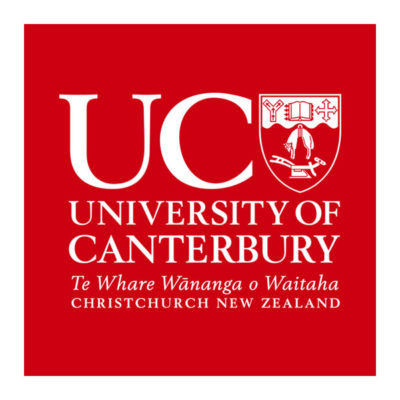 The University of Canterbury is looking for a lecturer/senior lecturer/associate professor/professor in industrial product design to join its school in Christchurch, New Zealand.
School of Product Design, College of Engineering
Christchurch, New Zealand
The role:
continuing (permanent) positions
full-time (i.e. 37.5 hours per week)
What you will do
Applications are invited for continuing academic positions in the area of industrial product design in the new, rapidly growing School of Product Design in the College of Engineering at the University of Canterbury.
The school offers a new, exciting degree programme, the bachelor of product design, with majors offered in each of the three areas below:
industrial product design
applied immersive game design
chemical, natural and healthcare product formulation
you will be involved in developing new courses and supervising industrial design students. Experience in the leadership of design-led research will be an advantage
Who you are
You will likely have a first degree in industrial or product design or related areas and experience in teaching and research or creative practice. You will have a commitment to excellence in teaching of core courses in design at both the undergraduate and postgraduate levels, and will be expected to establish a vigorous research programme. You will supervise undergraduate design and graduate research and development projects, collaborate with others in the University, and to contribute to school, college, and university activities as well as being encouraged to develop links with the wider design industry at local, national and international levels.
Appointment at lecturer level will require at least a master's degree and above lecturer a PhD in a relevant area.
Who you will work with
This is an exciting opportunity to join a rapidly growing school early in its development and to help shape the future of this new area of teaching, practice and research.
The industrial product design major in the bachelor of product design comprises just over one third design courses, just under one half supporting science and engineering courses and one-sixth business courses. More information on the degree programmes can be found on our website.
The College of Engineering has extensive teaching and research facilities, and well-equipped workshops and maker spaces dedicated specifically to the School of Product Design. The undergraduate degree includes significant hands-on experience in physical prototyping.
Further information on the school is available on our website.
Why UC
The University of Canterbury is committed to promoting a world-class learning environment through research and teaching excellence, and has a vision statement of 'tangata tū tangata ora – people prepared to make a difference'. You will have the opportunity to work alongside members of a diverse academic community and enrich your own professional and personal development.
For information about the range of fantastic benefits that UC offers including flexible work practices, study opportunities and generous superannuation and leave provisions, please visit our website.
The closing date for this position is: Wednesday, 22 May 2019 (midnight, NZ time).
How to apply
Applications for this position are submitted online and should include a brief cover letter, a curriculum vitae which includes a list of relevant research publications or significant design innovations and the contact details of three referees, and a two-three page statement outlining the applicant's research interests and goals, teaching philosophy, and how they propose to contribute to the product design programme at Canterbury.
Please apply using our careers portal.
Please ensure your application is uploaded as a single PDF file and that the file name is your surname only. Unfortunately, we do not accept applications by email, however we are happy to answer your queries in relation to the application process, please forward these to Lorna Grubb, recruitment coordinator.
Initial enquiries can be made in confidence to Professor Conan Fee, Head of the School of Product Design – at conan.fee@canterbury.ac.nz
The University of Canterbury is an EEO employer and actively seeks to meet its obligation under the Treaty of Waitangi.
Applications have closed.