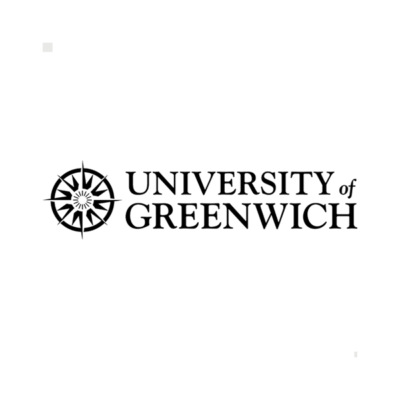 The University of Greenwich is hiring a lecturer or senior lecturer in architecture to join its Greenwich campus in London.
Job details:
lecturer/senior lecturer in architecture
University of Greenwich School of Design Greenwich Campus
£36,333 to £52,841 plus £3,953 London weighting per annum
Permanent
Ref: 3912
We are seeking to recruit a lecturer or senior lecturer in architecture (AC2/3) 1.0 FTE (initially appointed as a programme leader – BA Hons Architecture)
We seek an experienced academic and practitioner at lecturer or senior lecturer level to lead the BA (Hons) Architecture programme within the two Architecture Portfolios, School of Design, Faculty of Liberal Arts, University of Greenwich London. This role of the programme leader is for a fixed
term for a three-year cycle. After this, the successful candidate's responsibilities as PL will be reassessed as per university guidelines/or the candidate will return to their senior lecturer post.
With a brand-new University of Greenwich #Strategy 2021-2030 focusing on student success, inclusivity and culture, global research and knowledge exchange impact, and connected and sustainable campuses, we are excited that the school of design is expanding to the future. We put EDI, entrepreneurship, and innovation at the centre of our practices and bring together science, architecture, design, and media subjects in response to the increasing demand for creative thinkers in the ever-growing creative industries and rapidly expanding circular economy. #ThisIsOurTime
The school of design is part of the highly successful and vibrant faculty of liberal arts and sciences. Frequently commended for our partnership working across the design and creative industries sector, the school delivers high-quality research with external research funding reaching £4 million and a range of undergraduate and postgraduate programmes leading to various creative industries disciplines.
The successful candidate will hold undergraduate and postgraduate degrees in architecture (part 1/2/3), appropriate professional qualification or member of a design professional body, HEA (or willing to complete one within six months in post) and PhD in architecture (in progress or near completion) or equivalent to substantial practice experience.
For informal discussion about this role, please contact Simon Herron [email protected], academic portfolio lead in architecture.
Should you have any queries please contact the HR recruitment team on [email protected]   
We are looking for people who can help us deliver our mission of transforming lives through inspired teaching and research, through our values.
Further details can be found here.
Closing Date: Sunday 18 June 2023
Interview date: to be confirmed
If you are interested in this role, click here to apply now.
Salary: £36,333 to £52,841 plus £3953 London weighting per annum
Applications have closed.