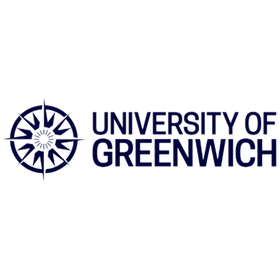 The University of Greenwich is recruiting a professor of architecture to join its team in London.
£63,673 to £75,995 plus £3953 London weighting
University of Greenwich
Greenwich Campus
Permanent, Full Time
Job Ref: 3755
We seek an enthusiastic, world-recognised academic to facilitate the growth and development of architectural research, knowledge exchange and enterprise activity across the School of Design; the successful candidate should be an experienced academic with a significant output on experimental architecture practice research.
With a brand-new University of Greenwich #strategy 2030 focusing on student success; inclusive culture; global research and knowledge exchange impact; and connected and sustainable campuses, we are excited that the School of Design is expanding to the future. To put electronic data interchange, entrepreneurship and innovation at the centre of our practices and bring together architecture, design, media and science subjects in response to the increasing demand for creative thinkers in the ever-growing creative industries and rapidly expanding circular economy.
The School of Design is part of the highly successful and vibrant faculty of Liberal Arts and Sciences. The school delivers high-quality research with research funding reaching £4 million and a range of undergraduate and postgraduate programmes leading to various creative industries disciplines, including architecture, animation, media, graphic design, landscape architecture, urbanism, inclusive design, design diplomacy and more.
The successful candidate will be an outstanding and inspiring figure with energy and passion for working well across multidisciplinary teams. To complement the current professoriate team, we are particularly interested in applicants with significant research skills, knowledge of the research excellence framework, knowledge exchange framework or teach excellence framework, and understanding of the United Nations 17 sustainable development goals in architecture design diversity and design inclusion.  As an authority and lead figure in the international academic community, the successful candidate will provide strategic leadership across the University in achieving a complex set of outcomes for academics, students and employers. Significant income generation is critical as an enabler and the ability to add value to the university's teaching and learning, knowledge exchange and architecture practice-research objectives.
This is a unique opportunity to join a multidisciplinary London-based design school with a vision to impact the world by focusing on sustainable development goals and addressing design diversity and design inclusion issues.
The successful candidate will hold a PhD degree in Architecture, or relevant subject, undergraduate and postgraduate degrees in Architecture, or relevant subject and be a fellow of HEA.
Should you have any queries, don't hesitate to contact the head of the school, professor Anastasios Maragiannis.
Should you have any queries please contact the HR Recruitment Team on [email protected]
If you are interested in this role, click the apply button now.
Closing Date: Wednesday 5th April 2023
Salary: £70,000 - £70,000
You must sign in to apply for this position. If you don't have a Dezeen Jobs jobseeker account, create one here.