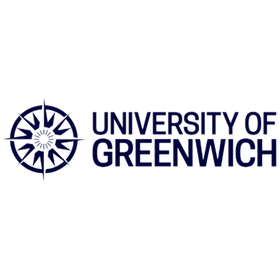 The University of Greenwich is looking for a research fellow to join its team in London.
Research fellow
£28,762 to £34,308 plus £3953 London weighting
University of Greenwich
School of Design – Greenwich Campus
Part Time Hours: 0.5 FTE – 2 and a half days per week
Contract Type: Fixed Term – until 31/03/2024
Job Ref: 3787
With a brand-new University of Greenwich #strategy 2021-2030 focusing on student success; inclusivity and culture; global research and knowledge exchange impact, and connected and sustainable campuses, we are excited that the School of Design is expanding to the future. To put electronic data interchange, entrepreneurship and innovation at the centre of our practices and bring together science, architecture, design and media subjects in response to the increasing demand for creative thinkers in the ever-growing creative industries and rapidly expanding circular economy.
The School of Design is part of the highly successful and vibrant faculty of Liberal Arts and Sciences. Frequently commended for our partnership working across the design and creative industries sector, the school delivers high-quality research with external research funding reaching £4 million and a range of undergraduate and postgraduate programmes leading to various creative industries disciplines, including architecture, animation, media, graphic design, landscape architecture #visual communication, urbanism, inclusive design, design diplomacy and more.
We seek a research fellow in design, participatory art and facilitation, 0.5 FTE (two and a half days a week) to join the School of Design at the Faculty of Liberal Arts, the University of Greenwich in London. This is a unique opportunity to join a London-based design school with a vision to impact the world by focusing on sustainable development goals and addressing design diversity and design inclusion issues.
We are looking for an enthusiastic candidate to join the AHRC-funded p_ART_icipate research project, which investigates the potential for participatory art to promote and foster social inclusion, social connectedness and well-being for the public remotely. This research project examines how innovative art and technology can encourage social connectedness online through collaborative, multi-sensory art strategies. In collaboration with experts in arts and health and arts therapy (CNWL NHS Foundation Trust, Brunel University), p_ART_icipate offers immediate use cases for participatory arts in a public health context, resulting in guidelines for artistic practitioners and healthcare professionals.
Most of the vacancy's duties will involve research in various settings and the successful candidate should have experience in quantitative and qualitative data analysis in the project context. The successful candidate will engage in the research excellence framework and knowledge exchange framework and contribute to the school's research profile.
The successful candidate will hold a Masters degree in a relevant field.
Should you have any queries, please contact the AHRC Principal Investigator (PI) Dr Oliver Gingrich or HR at [email protected]
If you are interested in this role, click the apply button.
Salary: £30,000 - £35,000
You must sign in to apply for this position. If you don't have a Dezeen Jobs jobseeker account, create one here.