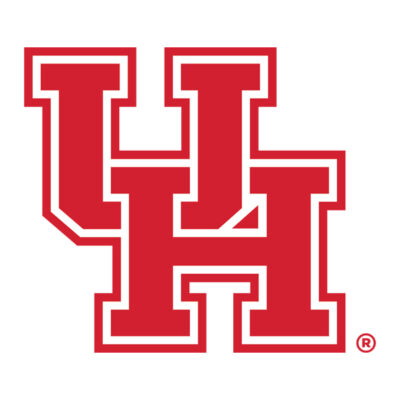 The Gerald D. Hines College of Architecture and Design at the University of Houston is looking for an assistant/associate professor and Keeland Design Exploration Lab director to join its team in Houston, USA.
Description
The Gerald D. Hines College of Architecture and Design at the University of Houston invites applications for a tenure-track assistant professor or a tenure track/tenured associate professor in the areas of design and fabrication. We are seeking an accomplished designer, maker and instructor to serve as the director of the Burdette Keeland, Jr. Design Exploration Lab and lead research projects focusing on design/build. The college has a long and successful history of supporting design/build projects throughout the Houston region that engage communities through sustainable design. This position will build on the college's success in this area and expand it through innovative approaches to design and technology. Our goal is to create one of the most advanced and interdisciplinary design/build programs in the nation.
The Keeland Lab director is a new position and will be primarily responsible for leading and developing the lab's research focus. The Keeland Lab is a fully staffed maker space that supports the college's students in woodworking, metalworking and digital fabrication projects. The Keeland Lab is a hub for the design/build activities at the college and supports large design and fabrication projects. The Keeland Lab director will work in partnership with the new Construction Robotics and Fabrication Technologies (CRAFT) lab director, in producing and facilitating innovative research focusing on fabrication through new technologies throughout the college's architecture, interior architecture and industrial design programs.
The expansion of the Design/Build program through this position will support the college's key initiatives of community resiliency and health, energy innovation and student success. Three decades of past work of the graduate design/build studio have resulted in many structures throughout Houston such as outdoor classrooms and amphitheaters, renewable energy pavilions and community garden kitchens. By offering students the opportunity to see their ideas evolve from initial conception to completed construction, design/build activities demonstrate at full scale the implications of the students' aspirations and measures the quality of their design thinking against the rigorous standard of built reality. Under direct support by the University of Houston's Provost, this position offers a generous start-up package including dedicated funding and time to pursue interdisciplinary research and design practice.
The Hines College of Architecture and Design has established itself as a highly competitive award-winning institution on both the national and international design landscape. Located in one of the fastest growing regions in North America, the college and its Community Design Resource Center (CDRC) supports and develops innovative and sustainable strategies for our community's future. This position will be an integral member of this effort through insightful leadership in sustainable fabrication.
As a member of the academic faculty at the College of Architecture and Design, this position is responsible for research, teaching and service within the undergraduate and graduate architecture programs. The Keeland director position has an administrative component and will work with the lab staff to support the highest levels of safety, craft and innovation in making. The director will participate in seeking and securing external grants and funding to support research. The position has a limited teaching load to support its administrative and research focus.
The search committee is especially interested in candidates who, through their research, teaching and/or service, will contribute to the diversity and excellence of the academic community. Rank will be commensurate with the final candidate's credentials and experience.
Qualifications
Qualified candidates for the position must have a terminal degree in architecture or related disciplines. The candidate should have an outstanding portfolio of research and practice evidenced by a record of publication in design-related fields, success in competitively funded scholarly/professional activities and a demonstrated commitment to excellence in architecture and design. An ability to lead interdisciplinary fabrication projects from start to finish is preferred. The ideal candidate will have expertise in fabrication, an understanding of the value of community engagement and collaborative design and an entrepreneurial mindset that embraces critical thinking, innovation and service. The candidate will foster a climate of collaboration in the university community and support a positive and energetic environment that focuses upon excellence in design research and practice.

Applications
Submit the application via this link. However, if absolutely required please use the following email: [email protected].
For more information about the University of Houston Gerald D. Hines College of Architecture and Design please visit our website.
Required attachments by the candidate:
curriculum vitae
cover letter/letter of application
portfolio (professional work, academic work, publications)
contact information for three professional/academic references
Application review will begin immediately and will continue until the position is filled. The successful applicant is expected to start in mid-August 2023.
Th University of Houston, with one of the most diverse student bodies in the nation, seeks to recruit and retain a diverse community of scholars.
The University of Houston is an equal opportunity/affirmative action institution. Minorities, women, veterans and persons with disabilities are encouraged to apply.
The University of Houston is responsive to the needs of dual-career couples.
Notes to applicant
Only applications with all required documents will be considered. All positions at the University of Houston are security sensitive and require a criminal background check.
Salary: Undisclosed
Applications have closed.