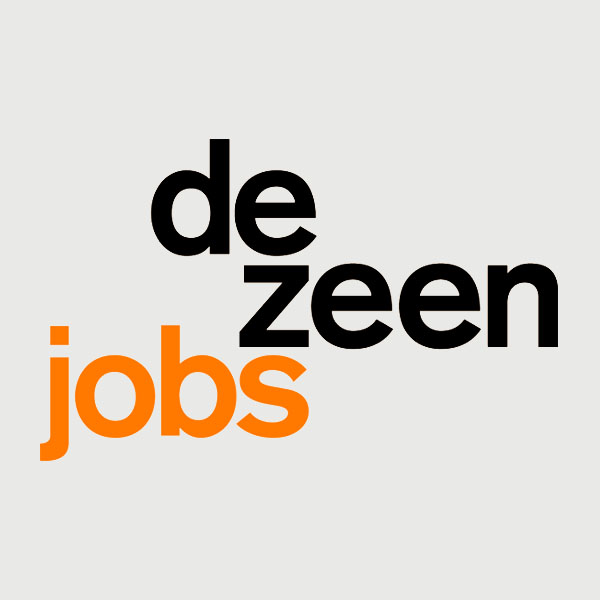 University of New Mexico is seeking an assistant professor of architecture to join its office in Albuquerque, USA.
University of New Mexico, School of Architecture and Planning
Department of Architecture
Assistant professor of architecture
The University of New Mexico (UNM) Department of Architecture seeks applicants for two assistant professors of architecture positions. We invite applications for a full-time faculty position at the level of assistant professor probationary appointment, leading to a tenure decision. Applications received on or before December 9, 2019, will have the best consideration. The positions will remain open until filled. The appointments commence on August 10, 2020.
The successful candidates will teach two architectural design studios during the academic year (one graduate and one undergraduate), as well as a required lecture/seminar course in our curriculum, and a seminar focused on their scholarly or research agenda.
We seek applicants who have a demonstrated capacity for critical enquiry into architectural design issues as they apply to a broad range of changing global conditions, including but not limited to culture, climate, society, and technology. We seek applicants who have an emerging record of excellence in teaching and a research agenda.
UNM is New Mexico's flagship research institution and the largest university in the state. Founded in 1889, UNM offers bachelors, masters, doctoral and professional degree programs in a wide variety of fields. UNM is categorised as a research 1/RU/VH research university (very high research activity) in the Carnegie Classification of Institutions of Higher Education. UNM has two MacArthur fellows, and more than 40 Fulbright scholars. A diverse university with a wide variety of cultures and ethnicities represented among the faculty, staff and students, it is also a Hispanic serving institution (HSI) as defined by the Hispanic Association of Colleges and Universities.
The University of New Mexico is committed to hiring and retaining a diverse workforce. We are an equal opportunity employer, making decisions without regard to race, colour, religion, sex, sexual orientation, gender identity, national origin, age, veteran status, disability, or any other protected class.
The Department of Architecture offers a bachelor of arts in architecture, with three concentrations; pre-professional architecture, design studies and landscape architecture. We also offer an accredited professional master of architecture degree, as well as a non-professional master of science in architecture degree with a research-oriented concentration in public health and the built environment.
Other degree programs in the school include the master of community and regional planning, the master of landscape architecture and the bachelor of arts in environmental planning and design, along with two graduate certificate programs; historic preservation and regionalism, and urban innovation. The school has been involved in public interest design for over fifty years. The UNM Design and Planning Assistance Center (DPAC) works with communities to address complex challenges. The DPAC graduate studio works with community leaders or stakeholders to ensure their needs are understood and respected.
The Department of Architecture has a strong reputation for providing quality education, focusing on relevant 21st-century issues. The US Department of Education's college scorecard illustrates that UNM is one of the most affordable universities to study architecture at the graduate or undergraduate level. Recent alumni are working in notable national firms (SHoP Architects, Gensler, etc.), as well as in leading firms practising in New Mexico. Our students regularly participate in competitions and often win or place.
The Department of Architecture is housed in the award-winning George Pearl Hall, designed by architect Antoine Predock, a former UNM student and current professor of practice. In addition to the spacious, naturally lit design studio spaces, the school has two computer labs for group teaching and a Fab Lab. Follow the link to see our resources.
Albuquerque, the largest city in New Mexico, is located along the Rio Grande, adjacent to the Sandia Mountains. A high desert city, the climate is mild most of the year. One can participate in a full range of outdoor activities year-round. Albuquerque is an inclusive, diverse city with a fabulous climate, low-cost lifestyle, and excellent outdoor recreation.
For more information, please visit our website.
Minimum qualifications:
a NAAB accredited professional architecture degree or international equivalent
an advanced degree at the masters or doctorate level
Preferred qualifications:
architectural design teaching experience as the instructor of record, we ask that the successful candidates teach a minimum of two design studios, with the potential to develop one or two other courses
evidence of a research agenda
demonstration of excellence in design studio teaching as the instructor of record
preference will be given to applicants with three full years of design studio experience as the instructor of record, and experience teaching more than one other class
evidence of a design or scholarly practice
a demonstrated commitment to diversity, equity, inclusion, and student success, as well as working with broadly diverse communities. Examples include, but are not limited to:

developing strategies for the educational or professional advancement of students in underrepresented groups
efforts to advance equitable access and diversity in education, and engagement activities such as recruitment
retention, and mentoring or advising of underrepresented students or new faculty
To submit an application, please go to the UNM Jobs website, and reference Requisition #1100.
Application requirements
Applicants are required to submit the following:
one to two-page letter of interest stating specific teaching and research interests
a curriculum vitae
the name, address, telephone number and email address of three references
a short design portfolio, with a maximum of 15 pages, as an optimised PDF file
a short portfolio of student design work with a maximum of 10 pages, as an optimised PDF file
one or two examples of academic scholarship. The search committee has the option to ask candidates to provide additional design or scholarly work
Applicants who are appointed to a UNM continuing faculty position are required to provide an official certification of successful completion of all degree requirements prior to their initial employment with UNM. UNM's confidentiality policy Disclosure of Information about Candidates for Employment, UNM Board of Regents' Policy Manual 6.7, which includes information about public disclosure of documents submitted by applicants, is located at the following. New Mexico has a rich and varied culture, and qualified candidates from all underrepresented groups are encouraged to apply. EEO/AA
Applications have closed.