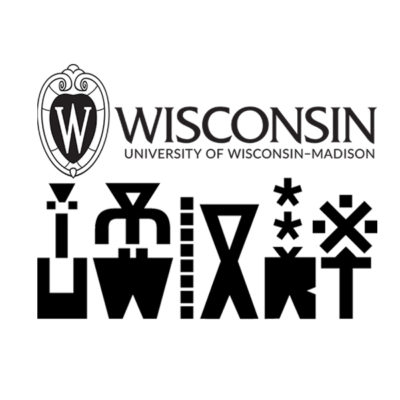 The art department at the University of Wisconsin – Madison is seeking an assistant professor in graphic design to join its art department. 
The renowned graphic design practitioner- educator will work in a fertile environment for aesthetic and critical engagement and build the future of the graphic design program in the context of a major research university and a vibrant intellectual community.
The undergraduate and graduate programs offered by the University of Wisconsin-Madison's art department are among the preeminent programs in the United States. The department is known nationwide for its rigor, dedicated faculty, and accomplished students and alumni. The art department's small but growing graphic design area prides itself on closely mentoring students to develop their design abilities in a demanding environment. Its wide range of courses places a keen focus on design thinking, problem-solving, and attention to detail. Students are also strongly encouraged to blend their coursework in other disciplines both inside and outside the art department with their graphic design studies, creating work that is both immersive and compelling across a broad spectrum.
Graphic design is an inherently interdisciplinary medium. Designers entering the profession must be capable of working in two, three, and four dimensions, often simultaneously. The graphic design program within the art department at the University of Wisconsin-Madison seeks a tenure-track assistant professor who can help our students attain these skill sets.
Applicants for this position should be capable of teaching practice-based courses at all levels of the graphic design course sequence. The ideal candidate for this position already has teaching experience at the undergraduate level. Professional design experience with a strong background in business practice is expected. Candidates should also be comfortable with the integration of design, art, and technology. In addition, candidates should have received recognition of their work in national or international design publications or exhibitions.
Principle duties: 
build and maintain a studio practice at a nationally recognized level
provide leadership, mentoring and guidance to students
teach undergraduate and graduate students – non-majors, certificate, majors: BA, BFA, MA, and MFA
committee service with MA and MFA candidates
teach multi-level graphic design courses
create new curriculum, including online courses
manage the supervision and advising of graphic design lecturers
participate in the management of area budget
supervise the use and maintenance of a graphic design labs and digital print center facilities
collegially work in within a large vibrant art department of 30 full-time faculty
contribute to the intellectual and academic life of the department through committee work
maintain research, teaching, and service expectations of the department and university
The University of Wisconsin-Madison is committed to increasing the diversity of its faculty and student body; therefore we encourage applicants from women and men of diverse racial, ethnic, and cultural backgrounds. Candidates who can contribute to these goals are encouraged to identify their strengths and experiences in these areas.
Requirements:
Candidates must hold a BFA in graphic design/communication design and MFA in graphic design/communication design or related graduate degree or equivalent professional experience in the field.
The University of Wisconsin-Madison seeks candidates with distinguished exhibition and professional achievements. A minimum of three years of full-time teaching experience is preferred. Three-five years of professional practice in the field of graphic design. Membership and participation in professional graphic design organizations such as AIGA, SOTA, UCGDA, etc. Must have received peer recognition in the design field: design work in design publications, exhibitions, competitions, awards/honors, books or articles published, conference papers or presentations.
Salary:
Minimum $60,000 academic – nine months – depending on qualifications
Deadline:
The deadline for assuring full consideration is December 29, 2017. Applications will continue to be accepted until the position is filled.
UW-Madison is an equal opportunity/affirmative action employer. We promote excellence through diversity and encourage all qualified individuals to apply.
Home