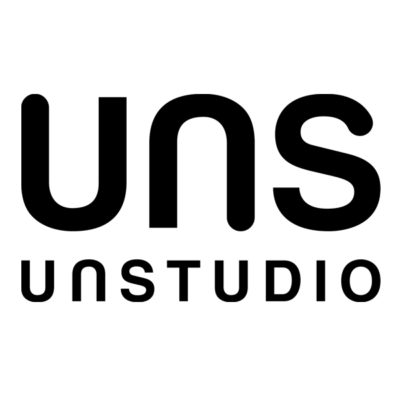 UNStudio is seeking an experienced technical architect to join its team in Shanghai, China.
As an international architectural firm, UNStudio is active in the broadest fields of architecture. Our project portfolio covers every aspect of architecture, ranging from small to large scale projects, research and theory. The atmosphere within each of our offices is international, multidisciplinary, design-oriented and ambitious, but also open, non-hierarchical, team-based and friendly, with attention to personal well-being, knowledge development, and career planning.
UNStudio is currently looking for experienced technical architects to join our Shanghai office.
Skills:
six to eight plus years of experience as an all-around architect, with extensive international experience during design development, construction documentation, and construction administration stages
technical problem solver with the ability to work out architectural solutions through innovative thinking (documented through construction and shop drawings/details)
excellent knowledge of products, materials and construction methods, especially in Asia
experience in Asia with knowledge of Chinese building codes is a plus
proactive and self-motivated, with a continuous desire to both learn from and mentor others
strong aesthetic sensibilities and design skills
fluent English communication skills (reading and writing); fluent Mandarin communication skills (reading and writing) is beneficial but not required
extensive knowledge of AutoCAD, Rhinoceros, Adobe Creative Suite, etc.  Some experience with Revit, digital projects or relevant BIM software a plus
Contact
Working conditions are according to Chinese legislation. Benefits are consistent within all UNStudio offices. Applications consisting of a short motivation letter, CV and portfolio can be sent digitally (PDF, max. 10MB) to Feely Pan at using the 'apply' link below.
UNStudio是一家国际化的建筑事务所,活跃在最广泛的建筑领域。我们的业务范围覆盖了建筑的各个方面,从小型到大型的项目,从学术研究到理论建树。公司的氛围是国际化、跨学科、设计为导向的、雄心勃勃的,同时也是开放的、不分等级的、团队合作及友好的,并关注员工个人的福利、知识和职业发展规划。
UNStudio 目前招募有技术经验的建筑师加入我们上海办公室:
任职资质:
6-8+年全方位建筑师经验,在设计、施工文件、施工管理等方面具有广泛的国际经验
具有通过创新思路来解决相关建筑技术问题的能力,(可递交和管控施工和工作图纸/细部图纸)
具备出色的亚洲区域产品、材料和施工的专业知识
具有中国项目经验,并熟悉中国建筑法规者更佳,但不强制
积极主动,具有持续的互相学习和指导的愿望
强烈的审美和设计能力
流利的中英文(阅读和书写)能力,中文能力较好者更佳
熟练掌握和运用Auto CAD, Rhinoceros, Adobe Creative Suite 等软件,一定的运用 Revit, Digital Projects or relevant BIM 软件能力者更佳
联系方式:
工作条件依据中国相关法律。福利待遇与UNStudio 各办公室一致。 感兴趣的申请者请将求职信、简历及相关推荐材料以电子邮件的形式发送到: Feely Pan  hr.asia@unstudio.com
Applications have closed.