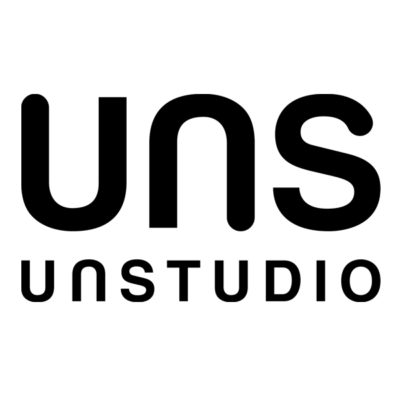 UNStudio is looking for a managing director to join its team in Amsterdam.
UNStudio is seeking a managing director to complete our international team and help us continue our global growth.
With our in-house design expertise well established, we're looking for a sharp business mind to bring significant managerial experience to our firm and help steer our future development.
While the world is undergoing a shock-test, UNStudio is preparing to navigate through this crisis and into the future. We are committed to pushing the boundaries of what our profession and our practice can accomplish in the years ahead.
The atmosphere in our office is informal, international, multidisciplinary, highly ambitious and very dynamic, but also friendly with a focus on personal and professional development. The average age of our employees is 34 years and our employee base is made up of about 30 different nationalities. Almost all employees have an academic background.
The position
For over 30 years, we have been experts in design innovation, operating at the forefront of the architectural field. Now with the world undergoing an unprecedented crisis and major shift, UNStudio is preparing to navigate through this upheaval, staying committed to pushing the boundaries of what our profession and our practice can accomplish.
This opening also comes at a particularly exciting time for our firm, with two new satellite offices in Dubai and Melbourne to open in 2021! These will run alongside our existing hubs in Amsterdam, Hong Kong, Shanghai and Frankfurt.
As such, UNStudio is searching for an energetic, dynamic, strategic, social, entrepreneurial and diplomatic Managing Director that can help us to drive the extensive and sustainable growth.
Objectives for this role:
to be accountable for the economic performance of UNStudio; realise growth in revenue and profit for UNStudio globally
bring in new business opportunities beyond architecture. This concerns our daughter company UNSense and our various units, such as UNSurban, UNSx etc.
ensure highly inclusive working culture
to improve decision-making power and collaboration on the board of directors level
improve efficiency of the business towards a global project-based organisation model
realise future vision and strategy on establishing offices worldwide; make streamlined UNStudio satellite set-up plan together with finance, communications, IT and HR
First year responsibilities:
guide board of directors on redefining the strategy and steer UNStudio's future into a positive direction
translate adjusted strategy into measurable targets for board of directors, and monitor progress of the set targets
guide and coach the board of directors in their responsibilities
chairing board of directors meetings
actively work together with the director of strategic development to bring in new business opportunities beyond architecture
strategise overall global office project planning, and change our current cluster model into a project model
make sure our new offices in Dubai and Melbourne are up and running within a target period
report bi-weekly to shareholders
The requirements:
energetic profile with strong entrepreneurial skills
experienced, diplomatic and strategic profile
minimum of five years' experience in executive leadership position
leadership skills, with steadfast resolve and personal integrity
large network and strong knowledge of architectural business
proven track record of outstanding performance in similar role and similar organisation
fluent in English (written and spoken) is a must
good communication, organisational and interpersonal skills
UNStudio is committed to creating a diverse environment and is proud to be an equal opportunity employer. All qualified applicants will receive consideration for employment without regard to race, colour, religion, gender, gender identity or expression, sexual orientation, national origin, genetics, disability or age.
Applications have closed.