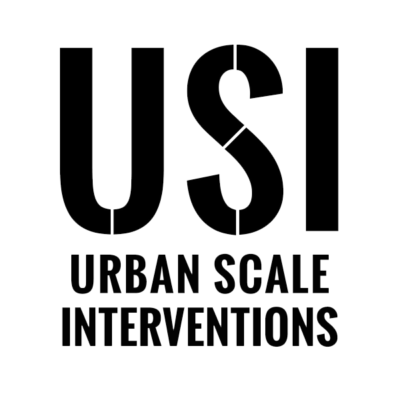 Urban Scale Interventions is seeking multidisciplinary designers with researcher and strategist interest to join its team in Belfast, Northern Ireland.
The role
Opportunity for passionate and dedicated people-centred designers to join a growing creative studio on a range of exciting projects across Northern Ireland and Europe. Following the growth of the studio, there is now an opportunity to work on some of Belfast and Northern Ireland's most exciting projects to help develop and deliver positive interventions for the region over the coming years.
The studio
Urban Scale Interventions is a newly formed studio that has grown from its directors' working on some of London and Northern Ireland's successful and emerging public space, mental health and social projects.
People-centred design is at the heart of the studio's ethos. Every project undertaken will always involve the team reimagining the brief working directly with communities, people with lived experience on the project subject and working with government and stakeholders. This kind of engagement means as a studio we are involved in the process much earlier than at the designing of buildings, spaces or products, we integrate people and purpose from the offset, which in turn, creates meaningful outcomes.
Health, social, environmental and cultural influences are at the heart of every project the studio is involved in. Because of this, we have the chance to impact society on what really matters. Interventions will range from architectural pop-ups, redesigning public space with purpose, way-finding proposals, digital applications, workshops, exhibitions, interactive public art, new products, and services, establishing events and place-based strategies. Our work will also influence the sometimes intangible, such as how can you improve mental health in a city? How can you offer young people opportunities and alternative education?
The studio is based in Belfast, with a satellite in London, and new projects across Europe. We are seeking a confident designer, researcher, architect, urban planner or creative to deliver people-centred projects for a range of public-sector and private clients.
Responsibilities:
lead projects with the support of directors and internal designers and researchers
direct engagement of clients and contractors on projects from initial brief to full implementation
design, scope and run research projects to help inform the design challenge and direction
a leading role in organising, promoting and participating in events, workshops and creative stakeholder engagement
designing interventions from our engagement that get delivered in public space
develop design interventions to outline tender standards for costings.
lead on analysis and reporting to inform insight, strategy and opportunity reports
work closely with the directors on opportunities to build relationships and partnerships to grow the studio
contribute to research and good design practices that can set a standard internationally
Key attributes:
at least two to three years' experience in delivering people-centred design projects
a self-starter; able to work under their own initiative and as part of a small team
a people person confident in welcoming people and engaging with all walks of life
calm in challenging situations and with challenging people or communities; able to offer solutions and strengthen design through this
good written and verbal skills
extremely organised and accurate, with a focus on preparation and pre-planning
a proven interest in social projects – notably designing for better mental health
experience in Northern Ireland desirable
Ideal candidate:
have a passion for public space projects and urban design that crosses disciplines of design, culture, and art
experience in inclusive design and or community-focused public projects
strong verbal and people skills and excellent design and visual skills
strong future-oriented view and a sense for technology, design, architecture and urban planning and a keen researchers mind
keen to push creative boundaries and explore new methods for research, design and implementation
The package:
an initial one-year contract, with options to extend
salary upwards of £27k depending on candidate and experience
20 days paid holiday plus bank holidays and extended time off at Christmas
a flexible and relaxed start-up working environment in the centre of Belfast
support in developing your own research and interest projects
studio trips and bonus Incentives
Application
If you are interested submit your CV, LinkedIn profile, portfolio and in one page briefly explaining your experience and work in people-centred design/ research and or civic participation projects for social good, using the 'apply' link below.
Information maximum 10MB.
www.urbanscaleinterventions.com
Applications have closed.