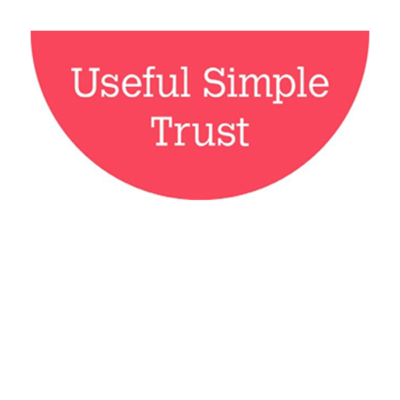 Useful Simple Trust is hiring architects/experienced Part 2 architectural assistants to join its team in London.
Who we are
The Useful Simple Trust (UST) is a family of professional design and consultancy practices. Our 80-plus talented and committed engineers, architects, designers and strategists work side-by-side creating positive outcomes for our changing built environment from our combined offices in Temple, Central London.
Useful Studio, Expedition Engineering, Useful Projects and Thomas Matthews share space, ideas and experience, and regularly collaborate on a range of high-profile projects in the UK and internationally. Our breadth of experience gives us a depth of inter-disciplinary thinking rarely found in the industry.
As a social enterprise, B-Corp and employee benefit organisation, we do things differently. Our people are highly motivated and committed because our structure and values mean that our combined success is shared equitably. We share part of our profit and re-invest the rest in research, social and environmental projects.
What we are looking for:
We are looking for applications from outstanding architects and Part 2 architectural assistants to join our team, to work on a range of workplace, residential, education, public realm and infrastructure projects. We are keen to meet candidates who are purpose-driven with an interest in low carbon, reuse and the circular economy. Candidates should have excellent communication and software skills. Candidates with experience of running projects will be at an advantage.
Role and responsibilities:
day-to-day project running responsibilities under guidance of associates and/or directors
leading the production of design and construction information including drawings, reports and specifications
guiding a design team from project inception through to completion
ensuring that all project deadlines are met and to the highest of standards
liaising with clients, contractors and other professionals
ability to work both in a team and independently to move projects forward both in Useful Studio and at times across other trust brands
Requirements:
minimum three years of UK working experience
relevant experience in workplace, residential, education and public realm projects
a full understanding of the UK statutory framework, including planning and building regulations
good knowledge of construction detailing and technical skills
excellent freehand sketching, visualisation and computer modelling skills
good communication skills when working with clients, contractors and suppliers
personable, a team player and generally a good all-rounder
Diversity statement
The trust strives to be a diverse and inclusive place where we can all be ourselves. We are working to change the lack of representation of minority groups and are particularly keen to hear from anyone with relevant skills and experience who feels they are underrepresented in the industry.
We encourage people from culturally diverse backgrounds, women, people with different abilities, LGBTIQ+ community, gender, all age groups and those with intersectional or multiple diverse characteristics to apply. We know that diversity makes us stronger and we are committed to creating a working environment that is inclusive and ensures everyone can be heard and valued for their contributions.
​What we offer
We believe in investing and growing our people as much as we do our business. We foster talent, equal opportunity, diversity, inclusion and wellbeing to develop a high performing and sustainable workforce.
Our package comprises:
exposure to a variety of business sectors and range of responsibilities developing and delivering challenging projects
flexible and hybrid working including the possibility to work a compressed nine-day fortnight
service recognition awards
private medical insurance
annual eyecare plan
life assurance
company pension scheme
cycle to work scheme
free access to our employee assistance programme for you and your immediate family
Location: London, hybrid working with at least two days in the office
Grade: Grade 6/5 depending on experience
Hours: full time, 37.5 per week
Employment type: permanent
Ready to make a significant impact in the engineering industry and build an amazing career? Join Useful Simple Trust today and be part of our extraordinary team. Apply now via the apply for job button below by submitting:
cover letter
CV
concise digital portfolio, up to 12 A3 pages under 5 MB
Salary: £37,000 - £45,000
Applications have closed.