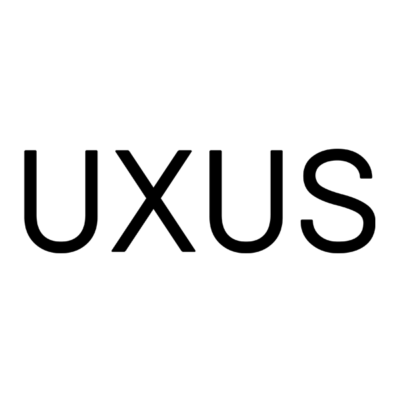 UXUS is seeking a 3D visualiser to join its team in Amsterdam.
Who we are
UXUS is an end-to-end consultancy offering comprehensive design services encompassing the entire customer journey to purchase including, retail and hospitality design, experience design, UX digital services, financial analytics and proof of concept metrics.
For over 15 years we have made brands better by elevating brand perception and increasing consumer engagement through our awe-inspiring branded environments and signature brand rituals and service models.
UXUS means You Times Us, we value the collective power of unique perspectives, cultures and backgrounds and since 2003 our company has grown to encompass over 26 nationalities.
Our diverse team gives us unique insights into global markets and regions to help brands reach their consumers all over the world meaningfully.
Our values
Creative
We embrace ideas and are curious. We use our skills of analysis and insight to uncover opportunity.
We innovate to create results and solutions that are better than that which currently exist. We combine rigour and knowledge with imagination.
Adaptable
We are flexible in our approach and value diversity of opinions, ideas, skills and perspectives. We are comfortable and open to change. We do not work in isolation or with 'theory' alone – but create a team approach to problem solving that can be put into practice. We believe that working together for common purpose and mutual benefit is best.
Positive
We are optimists. We value truth and ideas that create affinity, benefit and advocacy. We care and share the courage of our convictions through brand ideas that create and make a positive difference to peoples' lives. We challenge to improve. We are, and what we do is a catalyst for change.
Entrepreneurial
We are imaginative, take initiative and risks in order to create better results. We understand the imperatives of commerce and the challenge for companies, organisations and economic growth.
We focus on solutions that provide positive results and value, and believe in measuring success.
3D visualiser job opening
For our office in Amsterdam we are looking for an experienced 3D visualiser to join our team.
As part of a team of two 3D visualisers, you will collaborate with creative strategists, retail and hospitality designers and  project managers  producing high quality athmospheric images visualised accurately and effectively. You will be also responsible for ensuring the project brief is followed and work is completed on schedule
This is a full time  employment position (40 hours/week) and the starting with a determined period  contract, with the intention of building a long lasting work relationship.
This position is open only to candidates who are eligible to work in the Netherlands or  already in possession of a  valid EU work permit. UXUS does not offer visa sponsorhip for this role.
Furthermore the chose candidate will need be based in Amsterdam or nearby vicinity from 1st day of employment or willing to relocate.
Start date:  as soon as possible
Main responsibilities:
creation of 3D visualisations based on provided design models (Rhino or SketchUp) and/or concept of commercial interior renders
make adaptations of existing designs for new spaces
supporting design teams to produce visualizations for presentations
produce high quality interior athmospheric images for retail and hospitality environment with high level of detail
Requirements:
minimum three  years working experience in commercial interiors design field
ability to understand and interpret architectural drawings, models and concepts
advanced 3D skills, with a good eye for composition,lighting, materials and color
advanced 3D modeling skills
good working knowledge of 3D Studio Max is a must
knowledge of  V-Ray and Corona Renderer
proficient in Photoshop for post-production
proficient in  Adobe CS skills ( Illustrator etc)
AutoCAD, SketchUp and Rhino basic skills
VR experience
animation skills will be a benefit
photo matching skills will be a benefit
demonstrated a keen eye for detail, composition and visual narrative
ability to work in a fast-paced environment within tight deadlines
proactive and confident attitude
being reliable, able to follow through and complete tasks, prepared to go the extra mile
excellent command of English language (our company language) written and spoken.
demonstrated intercultural awareness and ability to interact with a diverse team within UXUS and within our clients' network
Benefits:
monthly health insurance contribution
8% holiday allowance
25 vacation days per calendar year on a full – time basis
company IT equipment
The opportunity to join a visionary and cutting edge international design agency based in Amsterdam.
How to apply
Please submit your CV and motivation letter in English language  and a link to your portfolio through the apply link below.
Note: incomplete applications will not be considered
UXUS is an equal opportunity employer who values diversity within its organisation. We do not discriminate on any unlawful basis including race, religion, color, national origin, disability, gender, sexual orientation, age, marital status, or any other basis prohibited by law.