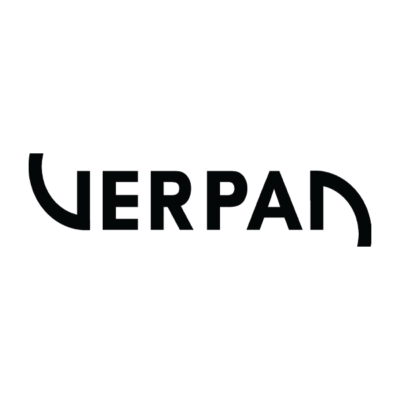 Verpan is hiring a head of brand and commercial to join its team in Copenhagen, Denmark.
A rare opportunity to join Verpan, a contemporary brand born out of a unique Scandinavian design heritage.
The job description reflects a role in flux, evolving in close dialogue with the employee and according to the direction of the brand. The job description will be updated yearly on the occasion of an annual performance and development conversation, in accordance with the expectations of the individual employee.
Job title: head of brand and commercial at Verpan
Reports to: CEO
The position is located at out showroom in Copenhagen.
Expect around 30 travel days a year.
Position purpose
As head of brand and commercial you are in charge of brand direction and development, setting a clearcut commercial strategy and vision for the Verpan brand. You approach your work with imagination and purpose, ensuring Verpan's market position as a preferred and trusted partner to clients and collaborators, and supporting the sales and marketing team with original material of utmost quality.
Areas of responsibility
The head of brand and commercial will work determinedly to ensure Verpan's position at the forefront of international design, foreign strong collaborations with external brands and collaborators. Developing the collection in close collaboration with Carin Panton and other relevant stakeholders, you will continuously evolve and strengthen the brand's identity, storytelling and visual presence on all platforms.
The position entitles assembling and developing an aesthetically aligned and diverse creative team with a strong commercial know-how, as well as ensuring the development of employees in your organization and team management through strong leadership, motivation and support.
You will create a distinct spatial identity for Verpan – an embodiment of the brand forged alongside internal and external architects and interior designers. Furthermore, you will extend this into a wide range of contexts; campaigns, exhibitions, showrooms and more. Most importantly, you will represent the brand, products and Panton universe, compellingly communicating Verpan's story and vision to colleagues, press, key clients and partners.
Are you interested?
We encourage you to apply for the position as soon as possible, as we are processing applications on an ongoing basis. Your application will be treated with utmost discretion. For further information about the position, please do not hesitate to reach out to Christian Broe, CEO on [email protected]
Verpan– Part of Nine United
Verpan is – much like Verner Panton – a product of the Danish design tradition, which has put Denmark on the world map for functional, modern and unique design. The story of Verpan began in 2003, when our first production of Verner Panton lighting was initiated. In 2010, a furniture range was added. Today, Verpan offers a carefully curated selection of Verner Panton's timeless designs. Our product range includes iconic furniture and lighting that offer extraordinary user experiences and facilitate new ways of living, working and interacting.
Nine United is a privately held family of companies. The Nine United Family covers a range of different areas of business: architecture, design, retail displays, CSR and sustainable development projects.
Salary: Undisclosed
Applications have closed.