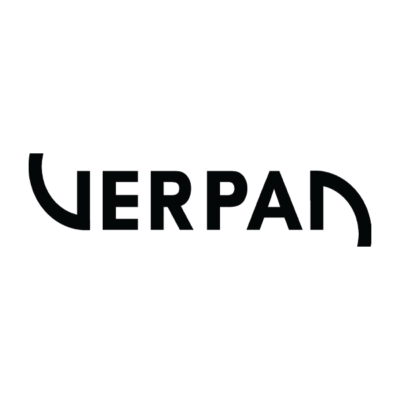 Verpan is hiring an international sales manager to join its team in Copenhagen, Denmark.
A rare opportunity to join VERPAN, a contemporary brand born out of a unique Scandinavian design heritage.
The job description reflects a role in flux, evolving in close dialogue with the employee and according to the direction of the brand. The job description will be updated yearly on the occasion of an annual performance and development conversation, in accordance with the expectations of the individual employee.
Job title: international sales manager
Reports to: head of brand and commercial
The position is located at our showroom  in Copenhagen
Expect around 50 travel days a year
Position purpose
Verpan is looking for a business savvy and self-motivated Sales Manager to head the sales of Verner Panton's iconic furniture and lighting designs.
Do you want to lead sales for an ambitious and quality-conscious design company in rapid development? The position offers the opportunity to play a key role in strengthening sales with wide-ranging internal and external clients. In other words, it is a professional challenge with a great deal of responsibility and real influence when it comes to developing the Verpan  brand. You will become part of a non-hierarchical and dynamic organisation characterised by high energy, mutual respect and independence.
Areas of responsibility
An integral part of the organisation, you will be responsible for driving and growing sales of Verpan products in collaboration with our sales network in Europe as well as managing two sales people in the Scandinavian market. With a genuine passion for sales and an operational approach, you are a natural at creating new opportunities through collaboration with our team as well external partners such as distributors and dealers. Working from our growth plan, you approach meeting budget targets, ensuring the execution of sales strategies and implementing sales and marketing material with great determination.
The ideal profile
To succeed in the job, you need to have solid sales experience in  the contract market (architects and specialists) as well as strong knowledge of the retail industry. It is a significant advantage if you have experience in working with lighting and/or furniture. Your academic background could be a commercial degree at a Bachelor level. You are detail-oriented with a strong technical understanding of the products you work with, and you are highly proficient in both written and spoken Danish and English.
It is integral to the role that you are sales-driven, as well as inspired by and passionate about maintaining and expanding your network. You are known to be self-motivated, thorough and proactive, considering making sales a craft worth pursuing. Additionally, you are a natural at creating new relations, and a generally strong communicator that thrives in finding solutions in an fast-paced and ever-evolving market. You are persistent and comfortable with making the first move, working actively to maintain a firm dialogue with both current and prospect clients.
Personally, you are hands-on with a go-getter attitude and a great passion for design. You have the skills and ability to make an impact, reflected in your goal-oriented approach and dedication to taking the lead. In addition, you are decisive, solution-oriented and focused on delivering exceptional results. You are structured, naturally proactive and self-motivated, while being an outstanding communicator who thrives in collaborating with others and interdisciplinary work. Most importantly, you are able to navigate a great sense of autonomy in the role.
Are you interested?
We encourage you to apply for the position as soon as possible, as we are processing applications on an ongoing basis. Your application will be treated with utmost discretion.
For further information about the position, please do not hesitate to reach out to Christian Broe, CEO on [email protected].
Verpan – Part of Nine United
Verpan is – much like Verner Panton – a product of the Danish design tradition, which has put Denmark on the world map for functional, modern and unique design. The story of Verpan began in 2003, when our first production of Verner Panton lighting was initiated. In 2010, a furniture range was added. Today, Verpan offers a carefully curated selection of Verner Panton's timeless designs. Our product range includes iconic furniture and lighting that offer extraordinary user experiences and facilitate new ways of living, working and interacting.
Nine United is a privately held family of companies. The Nine United Family covers a range of different areas of business: architecture, design, retail displays, CSR and sustainable development projects.
Deadline for applications is 11 June.
Salary: Undisclosed
Applications have closed.