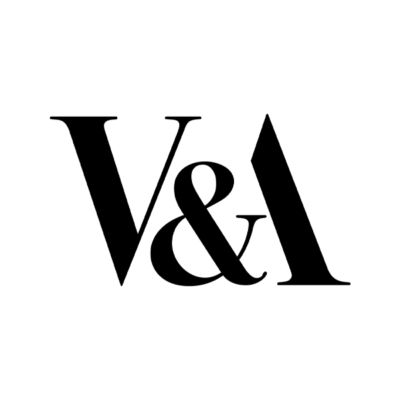 Victoria and Albert Museum is looking for a design studio manager to join its team in London.
Design studio manager
V&A Design Studio
£35,039 – £44,772
We're looking for an amazing studio and design manager with a solid knowledge of design to run the studio and ensure effective resourcing and management of our portfolio of projects.
The ideal person will be someone who can lead on the day-to-day running the studio, traffic all incoming work requests, plan team member schedules, oversee our print team, act as brand guardian and oversee freelancers on a range of small to medium design projects.
This person will balance time working with the head of design, liaise with client teams and stakeholders to scope and set-up projects, collaborating with designers in the team and oversee the print team.
In this role you will have the chance to contribute to a range of projects including marketing campaigns, temporary displays, major exhibitions, festivals, installations, printed collateral, museum furniture and museum spaces whilst also ensuring our studio develops professional standards of excellence.
About the V&A
The V&A is the world's family of art, design and performance museums that invite everyone to enjoy the power of creativity. We welcome around four million visitors every year at our venues in London, Dundee and Stoke-on-Trent, with new venues Young V&A (formerly V&A Museum of Childhood) opening in 2023; and V&A East with a new museum and Collection Storehouse in Stratford opening in 2024.
The V&A Design studio team is collaborative and hands-on, working iteratively with curators, colleagues and collaborators to create an outstanding experiences for local and international audiences.
The ideal person will be someone who has:
a proven track record working in a fast-paced creative studio environment with experience running design projects and/or a design studio
experience of work scheduling, resource allocation, budget management, team coordination and management of freelancers
experience working with clients to scope projects, define briefs, to create project plans for design work and to allocate and manage resources accordingly
experience to effectively commission, brief and manage a range of freelancers and collaborators e.g. designers, illustrators, photographers,  printers
excellent client and communication skills
experience running a busy studio from operations, budgets and projects to maintaining resources, a materials library to training and team activities
extensive knowledge of print production across a range of outputs
a solid working knowledge of the Adobe Creative Suite
The V&A offers a range of employee benefits including 28 days annual leave, pension, an interest free season ticket or bicycle loan is available after three months. Free entrance to all the major museums and exhibitions in London as well as many others. Subsidised staff restaurant and discounts in V&A shops.
To apply please complete the online application.
Salary: £40,000 - £49,999
Applications have closed.