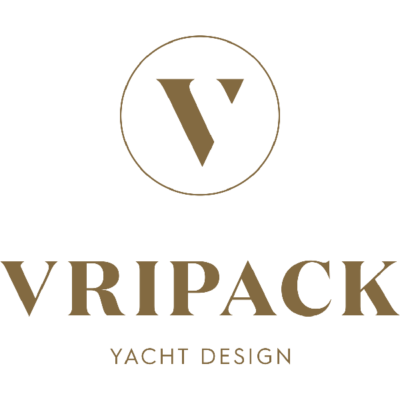 Vripack is looking for a senior interior designer to join its studio in Sneek, Netherlands.
Vripack creative directors, Bart M. Bouwhuis and Marnix J. Hoekstra, share their passion for yachting and creating yachts that make each owner feel at home, at sea.
From the moment it threw open its doors in 1961, Vripack studio's approach to design has been governed by the playful interaction of form and function, intuition and intelligence, and balance and performance. The studio is yet to receive a yacht-related request it could not grant, nor a question it could not answer. With decades of experience at our disposal and a portfolio that represents over 7,400 designs, we've been able to craft some of the finest, safest, most durable, most comfortable and most beautiful yachts ever made. No one understands more clearly that a yacht is a finely balanced combination of elements, as opposed to something that relies heavily on one feature or is built to excel on a single dimension, and it is this holistic approach and our ability to get the balance right time and time again that allows us to produce yachts that our clients find so satisfying to use in every way.
Due to an expanding order book, we are seeking enthusiastic full-time team players with a high capacity for creativity and design innovation who will soon be proud once his/her designs will be sailing over the seas, making the owners feel more than at home.
Job requirements:
interior design education (or similar like work experience)
affinity with and sense of form and aesthetics
affinity with yachting
experience with Dutch and Scandinavian style and manufacturers is a big benefit
can participate with the design team to develop design projects for luxury motor yachts
determine and apply colours and materials of furniture and decoration
collaborate and communicate effectively and professionally with multidisciplinary team members
experience in hand sketching
experience in 3D Max or Rhino and preferably: AutoCAD, Photoshop, InDesign
good verbal and written Knowledge of the English language and preferably also of the Dutch language
If you are looking for an outlet of creativity and love to work in a team, then please click the 'apply' button below and describe who you are, why you chose to become a designer and what you would like to achieve in the short and in the longer term. Please attach your resume and portfolio as an attachment.
Applications have closed.