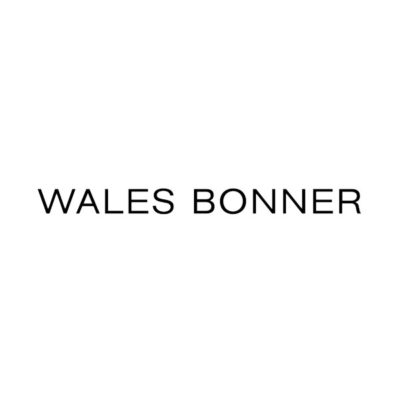 Wales Bonner has a vacancy for a personal assistant to join its studio in London.
Wales Bonner is looking for a dynamic and organised personal assistant with great interpersonal skills to join the team to help us effectively manage the creative director's schedule and studio.
The position will encompass the full support of the creative director including complex diary management, travel booking and detailed itineraries whilst helping to prioritise and filter incoming enquiries. You will oversee the mailbox and act as a true gatekeeper to the Wales Bonner studio, ensuring both the studio team and creative director are able to work most efficiently.
The ideal candidate should be well organised, have a refined understanding of art, interiors, fashion and culture, attention to detail, be pro-active and accustomed to working in a small creative team.
Key responsibilities:
the ideal candidate will demonstrate a flexible approach to the responsibilities, carrying out ad-hoc duties according to the needs of the studio and creative director
you will lead the office administration, project planning, office organisation, setting corporate standards and liaising with external partners
management of the office administration; policies, office budget, office supplies, travel booking, expense reporting, and general office management (presences, holidays requests, meetings reminders, office maintenance needs)
providing executive level support to the creative director with emphasis on diary management, coordinating travel and ad-hoc personal support when required
management of the studio calendar; calendar organisation for the teams and creative director, monitor critical paths and meetings
management of the communication; drafting briefs, emails and presentations, monitor deadlines, copywriting and editing and constant update of the in-house contact database
preparation for meetings, interviews and lectures; detailed and short pre-meeting or pre-interview briefs with all relevant information, collection of data and research on specific topics
management of PR requests; assist with coordination of sample trafficking in collaboration with PR teams and production, centralise PR requests (interviews, images, quotes)
liaison for VIP clients, stylists and celebrities requests in collaboration with PR teams and partners (consulting, collaborations, institutions and special projects)
archive management; structure the organisation of the physical and digital press archive, the collection archive and the assets archive
coordination of special projects; collaborations, exhibitions or consulting
Desired skills and experience:
please only apply for this vacancy if you have two years prior experience offering PA/EA support and can demonstrate administration skills required of a dynamic and agile studio team
minimum two-three years' experience in a similar creative business (art gallery, foundation or fashion)
candidate should have an analytical background and be proficient with Microsoft Office
outstanding writing, analytical and argumentative skills
ability to appropriately address and communicate with various external partners. Must have excellent communication skills as well as high attention to detail, positive can-do attitude, inquisitive and have good initiative
InDesign skills would be beneficial but non-essential
able to define priorities at any given moment, ensure deadlines are met, questions are answered, and requests are addressed proactively and promptly. Ability to deal with pressure in a creative environment
must have the ability to think strategically and practically to deal with an expanding business
London-based role.
Reports to: creative director
Please submit your CV using the 'apply' link below.
Applications have closed.